Insurance industry stakeholders respond to Trowbridge's report | Insurance Business Australia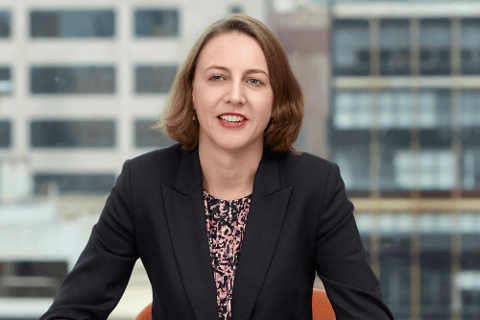 Insurance Business recently spoke with former regulator and insurance industry veteran John Trowbridge about his landmark report looking at ways of making commercial insurance more affordable and available.
Trowbridge discussed some of his recommendations, including more group schemes for customers and more insurance consortiums. He also explained issues that need attention like the lack of standard definitions in policy documents, failures to communicate with customers and the need for brokers to disclose their fees.
However, what do insurance industry stakeholders think of Trowbridge's report?
"The report is very thorough and offers up very practical recommendations that can now be considered by insurers, policyholders, brokers and governments," said Avryl Lattin (pictured above), a partner at the law firm Clyde & Co and also faculty member of the Australian College of Insurance Studies (ACIS).
Read more: The ICA Trowbridge plan to make commercial insurance more affordable
Clyde & Co also made a submission during the consultative period of the Trowbridge review.
"The SME market is an important area of focus for many of our insurance clients and the topics raised in this report will be critical to ongoing business development in this space," said Lattin.
On the issue of the lack of standardization of policy wordings, Lattin said greater standardization would likely improve underwriting efficiencies and consistency of claims management.
"Of course, standardized wording cannot assist with predicting market and claims trends that might emerge," she said.
An ACIS faculty colleague of Lattin, Dr Ian Enright (pictured below), also welcomed the report.
"The Trowbridge Report is thorough and sound," said Enright, who is the founding chairman of ACIS and a lawyer, academic author and company director.
"The review's recommendations should be implemented. But the issues it raises are not, as the report itself states, new. There has been an absence of action and progress on the issues which the recommendations address," he said.
Enright said the goals of the report – making commercial insurance more affordable and available – can only be achieved if two things happen. Firstly, if an insurer can measure risk effectively and sustainably.
"The recommendations for mitigation measures for risk and better access to better data in the
National Claims and Policies Database (NCPD) will help on risk measurement," he said.
Secondly, if a sufficient number of businesses are confident in taking out adequate insurance.
"The recommendation for a Business Advisory Council to be chaired by Dallas Booth leads the recommendations on combatting reluctance to insure," he said.
He added that the challenge for the Business Advisory Council will be marshalling support across the insurance industry for its work and initiatives.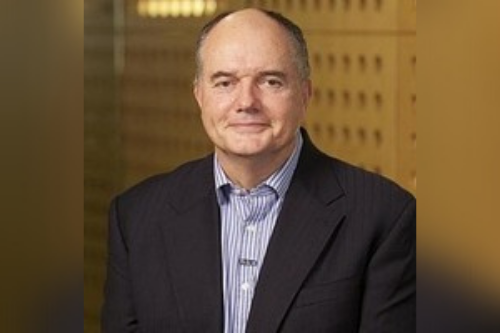 Enright also said the recommendations for an increased role for captives, mutuals and insurers combining to underwrite specialist SME facilities are promising initiatives.
Lattin said the Trowbridge call for more group insurance schemes is likely to achieve the economies of scale that will reduce the overall cost of insurance for each business.
"Some affordability issues can also be addressed with greater information flows. For example, some businesses may not be aware of all of the premium payment options available to them including instalments and payment financing," she said.
Lattin also said it is critical to consider suitability of insurance and suggested a focus on standardization of documentation, education and training to help address this.
She was confident that the insurance industry would actively respond to Trowbridge's recommendations.
"We have long seen strong leadership from the insurance industry, and particularly the ICA, in dealing with challenging issues, from the collapse of HIH in the early 2000s, roll out of extensive tort reform, regulatory reform arising from the Royal Commission and, most recently, initiating the business interruption test cases to provide certainty as to claims outcomes in the context of COVID-19," said Lattin.
Enright regards the first challenge for the reports' initiatives to be real government action on risk mitigation infrastructure and a balance in regulation.
"An important aspect, as for risk management for future catastrophic pandemics, is the role of government as a guarantor or reinsurer of last resort. A second challenge is for the Business Advisory Council to marshal support across the insurance industry for its work and initiatives," he said.
Lattin observed that the timing of the report towards the end of the COVID-19 pandemic could be to its advantage.
"This report is delivered at an important time with many small businesses considering how they will operate and position their businesses as the Australian economy moves to a recovery stage after COVID-19," she said.
She added that governments will also be considering areas for reform to help kick start the economy. Lattin suggested reducing the tax burden on small business could be one of them.
"In my view, this creates a positive environment to look to make regulatory changes quickly in the area of taxation to alleviate pressure on insureds," she said.
Lattin said it is also important to focus on drivers like regulatory actions and litigation funding that are pushing up claims in the public liability, professional indemnity and directors & officers (D&O) areas.
In March, the government passed permanent changes to the continuous disclosure laws that should help reduce the number of class actions fuelled by litigation funding.
Read more: "It's not going to change the market overnight"
Enright also suggested these drivers are important.
"The main SME third party liability insurances, professional indemnity, D&O and public liability, are now expected to cover class actions and an increasing regulatory and compliance burden," added Enright.
He also said in periods of diminished investment returns, the pricing and underwriting process must consider refusing cover to high-risk businesses, charging higher premiums, reducing policy limits and using more exclusion clauses.
"Again, government commitment to a fair balance of risks is necessary for effective change," said Enright.