Insurer of the Year Vero on "huge accolade" | Insurance Business Australia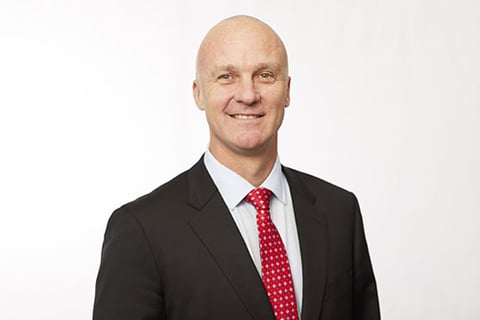 Suncorp-owned Vero took top spot in this year's Broker on Insurers survey, claiming the gold medal as the 2020 Insurer of The Year.
For Andrew Mair (pictured), executive general manager of Vero, the win offers reassurance that the business area improvements it has been focusing on have been well received by broker partners.
"We are grateful for the recognition of the very people and businesses we support," Mair said. "We also appreciate our broker network's valuable support and feedback. As an insurer that relies on brokers to provide insurance products, services, experiences and advice to businesses of all sizes, it's a huge accolade to win Insurer of the Year. It also tells us that the things we have been focussing on, improving and delivering are valued by our broker partners and that we are heading in the right direction."
Vero's win marked a significant jump from the 2019 Brokers on Insurers survey, which placed the company off the podium in fourth position. Mair says the improvement comes from a "culmination" of years of hard work and listening to feedback.
Read more: Revealed: Brokers on Insurers survey results
"Listening to brokers about what is important to them and acting on it has been key… Our biggest priority has been supporting our brokers, ensuring our network has the expert tools, resources and skills to lead the competition," Mair explained.
"This includes our dedicated local BDM support network which provides a human touch point to equip brokers with the latest updates, insights and information they require."
Out of the 11 categories the insurer was scored on, it was brand recognition for which brokers returned their highest approval rating. Mair says the company's passionate team is key to why brokers connect so well with Vero's brand.
"Putting brokers and their customers at the forefront of our decision-making process has helped lift our programs and build the capabilities and expertise of brokers," Mair continued.
"Consistency is also really important for brand recognition and is why we've supported NIBA's Young Alumni program for more than 30 years, run the RM Advancer Awards to recognise excellence in risk management for the last 14 years, and uncovered SME insights for the last nine years through the annual SME Insurance Index research."
Among the new initiatives Vero has rolled out over the past year included unveiling "new and innovative" methods to support brokers, such as the Risk Profile tool which better enables brokers to share expert risk advice with their customers.
The Suncorp Learning Campus, which allows brokers access to a subscription style learning platform with an extensive range of education options, is another innovation Vero has invested heavily in to help brokers improve their product knowledge and professional skills.
"Vero has also improved the claims experience for both SMEs and brokers by launching OneTouch and implemented dedicated case managers to support customers impacted by severe weather events such as last year's devasting bushfires," Mair explained.
Read next: What does an analysis into ASX-100 companies say about insurance?
However, the win didn't come without the need to overcome hurdles along the way. Mair says operating in a COVID-19 environment off the back of the devastating Black Summer bushfire season and storms across the nation were "standout" challenges for the industry and Australians in general.
"We've also taken learnings from the Royal Commission into Financial Services and worked with brokers to ensure we're on the front-foot of providing better customer experiences and outcomes," Mair added.
"A challenge for Vero more locally has been balancing the remediation of our portfolios, while ensuring the products suit brokers and their clients in all areas of Australia."
Looking to the future and divulging how Vero plans to retain the Insurer of The Year title in 2021, Mair says the company will look for consistency and continue listening to feedback.
"Winning Insurance Business's Brokers on Insurers awards in 2020 is a big achievement for Vero and acknowledges our persistence and consistency in our approach to working with brokers to promote their role as trusted advisors within our community," he said.
"Looking to the future, we plan to continue building on this strong momentum by improving our service and product offering, listening to brokers' invaluable feedback, and growing the business in the areas that matter."