Insurers update on recovery response to Townsville floods | Insurance Business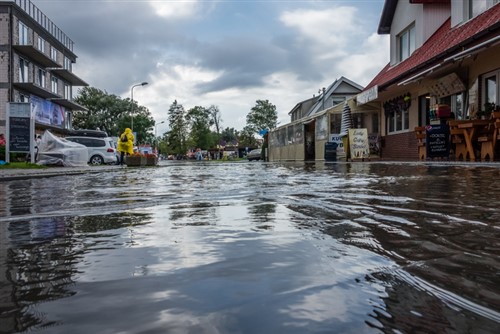 All claims related to the catastrophic floods that inundated the Townsville region are being handled swiftly, fairly, and compassionately, according to insurance industry leaders.
So far, the once-in-a-century deluge has resulted in 15,571 claims, with losses of about $606m. Insurers have already forked out $17.5m in support, emergency accommodation, and repairs. The 427 properties identified as unliveable are being prioritised.
At a meeting held in Townsville, the Insurance Council of Australia (ICA) told Jackie Trad, Queensland deputy premier, Mayor Jenny Hill, and other local representatives that several hundred recovery experts, assessors, and claims staff had been deployed to the waterlogged regions as soon as the airport reopened.
"The deployment of resources and expertise by insurers has been the fastest response to a catastrophe on record, despite Townsville being inaccessible in the aftermath of the floods," said Rob Whelan, ICA CEO. "I assured Ms Trad that insurers will do their best to help customers, whether householders or businesses, and claims will be settled compassionately and responsibly in accordance with the policy that has been purchased."
ICA said it is collecting data to analyse the full impact of the floods on the city, its households, and businesses.
"We believe most households chose to buy policies that cover them for flood, though some may have opted out," Whelan said. "However, though many Townsville businesses affected by the catastrophe did buy flood cover, the ICA is concerned that a significant number chose not to purchase flood cover."
The participants heard that flood cover has been available for Townsville businesses since 2007, and that all policies are risk-rated, the same as in any other part of Australia. They were also told that a standard definition of flood is being used by insurers, which includes water released from a dam, as well as a river breaking its banks.