Is a culture of diversity and inclusion key to success? | Insurance Business Australia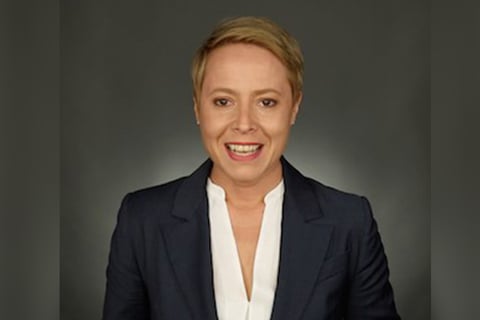 One of Australia's leading inclusion experts, Dr Jennifer Whelan (pictured), founding director of Psynapse Psychometrics, has conducted a report investigating how experiences of workplace inclusion are affecting the insurance industry.
The inclusion report is a part of a collaboration between Dive In Festival, ANZIIF, SURA, Wotton + Kearney and Liberty Specialty Markets to understand industry-wide influences of diversity and inclusion practices.
"Last year, we took a deep dive into how inclusion is experienced by diverse people working in the insurance and risk industry," Whelan says. "We found that some people feel more included than others. For example, men, older people, leaders, and people who can do some or all of their work remotely feel a stronger sense of inclusion than others."
Read more: Dive In returns to state the case for diversity and inclusion
In 2019, Whelan authored the first diversity and inclusion report based on a survey conducted across the insurance industry, and the results were presented during the Dive In Festival. This year's report is coming from the same survey in order to make some "comparative explorations."
"We know that how people experience inclusion at work differs depending on who they are and where they stand in the organisation. We know, from previous research and from the survey that we did last year, that inclusion is very much in the eye of the beholder," Whelan explained.
"The more like the 'average person' you are, the more included you tend to feel. For example, in the survey results last year, we found that leaders feel more included than individual contributors, and men feel more included than women."
Another finding of the survey was that employees tend to feel more included when they have more control over where they complete their work and how much flexibility they are given. However, there were also some negative findings. "We found what previous research had found in that women feel less included than men do," Whelan noted.
The benefits for companies with diversity and inclusion embedded within their corporate culture are broad-ranging. In addition to employees from diverse backgrounds feeling more accepted and supported in their workplaces, it also delivers stronger results for the organisations.
"It used to be that we would look at the big data and say organisations with more women performed better - and you can still run that same analysis. All of the large research organisations that analyse the performance of ASX or Fortune 500 organisations and track the number of women they have in their workforces, tend to find that," Whelan says.
"But we've become a bit more granular and robust around the business case for inclusion now," she continued. "It's not just about having more women or more culturally and linguistically diverse people, it's actually about the culture you create when you bring diverse people in. That's what inclusion is – it's a culture that leverages difference rather than trying to smooth it over."
Whelan says team performance is bolstered by diversity, and without cultural inclusion, they risk experiencing less cohesion and more conflict. Inclusion is what brings a diverse team together, she added.
"When you think about just getting women or culturally and linguistically diverse people in the room, inclusion is about creating the kind of culture that enables those differences to come to the surface and to contribute to problem solving and decision making.
Read next: Diversity drives better outcomes
"When companies have that inclusive culture decision-making and problem-solving, their efficiencies increase. Teams also become more flexible, more agile, and they become better at solving those 'old chestnut' problems that they could never really come to grips with."
When you aggregate this improved team performance across an organisation, you get a "pretty strong" impact at the organisational performance level, Whelan stressed. Additionally, she says companies can find positive impact on things like return on equity, return on investment, stock price growth and profitability, for example.
Insurance companies and brokerages alike should care about improving their diversity and inclusivity culture if they care about their performance, as well as retaining young talent, Whelan added.
"If they want to be amongst the top performing organisations, they really need to have an eye on what they're doing in terms of inclusive culture," she says. "With a younger average age in workforces generally, younger people are much quicker to leave when they're not happy, and they have much more gender and social equality assumptions and values than older generations did.
"When it comes to talent, winning talent, keeping talent and building it through the organisation – you really need to be doing some work around creating an inclusive culture."