Is parametric cover's next conquest asbestos? | Insurance Business Australia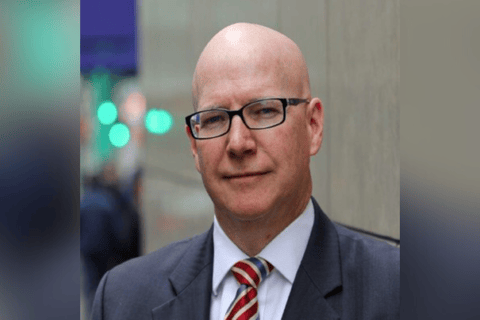 Paul O'Leary (pictured above) sees big opportunities ahead for parametric insurance offerings.
"I think parametric cover for asbestos buildings has got massive potential," said the Sydney based chief underwriting officer for Epsilon Underwriting Agencies.
O'Leary said the large number of asbestos roofs across Australia face significant risks from hail damage and are well suited to parametric insurance.
"They can be impacted by significant hail and there are less and less insurers prepared to cover those buildings for replacement value or for indemnity value because they know it's a deteriorating building material," he said.
O'Leary said the ability for a property owner to take out a parametric policy for hail, "specifically to cover asbestos roofed buildings and asbestos buildings could be a major advantage."
Read next: Parametric frost insurance product launches
He also sees potential in parametric flood products.
"We've had an enormous number of inquiries [after the recent NSW floods] but flood is a difficult one to cover in a parametric form because it's a hard one to measure," said O'Leary.
The chief underwriting officer said his firm is currently working with Epsilon colleagues in Paris and London to develop a specific tool for measuring potential floods.
"So we feel that in the not too distant future we'll have a specific flood product to be able to offer to the market," he said.
O'Leary said one of the challenges they need to overcome is the lack of reliable independent data sources and recordings of flood information so they can determine pricing and evaluate any claims.
Australia's agricultural sector provides another parametric possibility. However, so far, said O'Leary, they haven't managed to get much traction in this sector.
"But we're hoping that that will be the next phase for us," he said. "We know that it's very successful in European countries to cover agricultural risks, whether it be drought or excessive rainfall, or lack of rainfall during critical growing periods."
Currently, most of Epsilon's parametric insurance clients in Australia are using it to help cover cyclone risks.
"Where we've written most parametric insurance to date has been for cyclones in the northern parts of Australia," said O'Leary. "However, it has far greater applications than just cyclones."
He sees parametric products as suitable for any client that might have a weather-related or catastrophe risk exposure where they either can't get the level of cover they require, or can't get coverage at all.
One issue, he said, is that parametric products are still relatively unknown in Australia.
"For most brokers it's a bit of an unknown and they're still learning about how it fits within an insurance program and how it might best suit their clients," said O'Leary. "While it's been available in Australia for many years it's only now starting to get more traction, particularly off the back of some of the catastrophes that we've had."
Another challenge can be expense.
"It can be expensive if not thought through properly," said O'Leary. "It's not a replacement for traditional insurance, it is a standalone cover that allows a client to decide what level of risk they are comfortable taking themselves and then transferring the balance through a parametric policy."
Read next: The girl from Tully who wowed Lloyd's
However, he said the main challenge to further adoption of parametric solutions here is a lack of understanding.
"The barrier really is a lack of understanding of how it can be integrated into a traditional insurance program or become part of a client's risk mitigation," said O'Leary.
The Epsilon chief underwriting officer said it's up to firms like his to provide that understanding but that hasn't been easy in recent years because of COVID-19.
"It's not easy to do through advertising," said O'Leary. "It's something you need to do in person and demonstrate how the policy triggers work and COVID hasn't helped that because we haven't been able to travel and get in front of brokers and explain the product but we're trying to do that through expos and broker visitations now."
In November last year, Karen Hardy, an independent broker from Tully in Far North Queensland, launched Redicova. She described the product as Australia's first retail parametric cyclone insurance product for Northern Australia. The offering is backed by Lloyd's Disaster Risk Facility (DRF).
In June this year, Descartes Underwriting launched a parametric frost insurance product for local brokers and clients that it originally developed for French vineyards.