Labor Party backs calls for event insurance scheme | Insurance Business Australia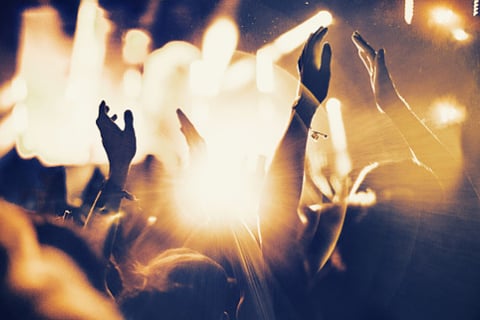 The Labor Party has backed the live performance industry's calls for establishing a business interruption fund to help event organisers plan future events amid the COVID-19 pandemic.
In late October 2021, Business Events Council of Australia (BECA) representatives met online with Labor Party Senators, the Hon Don Farrell (Shadow Minister for Sport and Tourism) and the Hon Tony Burke MP (Shadow Minister for the Arts), to discuss business survival and retention of specialist industry skills, risk mitigation and confidence, and recovery needs to stimulate demand.
The peak industry body also supported the Live Performance Federal Insurance Guarantee Fund Bill 2021 and the Senate Environment and Communications Legislation Committee's views that the lack of COVID-19-related event insurance would impact industry confidence and slow the industry's recovery next year.
Following the online meeting, the Labor Party has decided to back the calls for an insurance scheme for the business event and live performance industry.
In a statement released last week, Farrell emphasised that business events significantly contribute to Australia's visitor economy by sustaining thousands of businesses and jobs.
"There can be no doubt that the business events sector has suffered significantly as a result of the pandemic. In addition, like many other industries, it's clear that the business events sector can't just snap back as soon as borders open," Farrell said. "I look forward to continuing to work with BECA to ensure this once thriving industry recovers as soon as possible."
Burke agreed that the live music and events industry needs a business interruption insurance scheme to recover from the impacts of the COVID-19 pandemic and plan for its future.
"The Federal Government has been willing to provide such a scheme for the screen sector but not for the arts or live events industry – and they've given no reason why," he said. "Labor and the sector have been lobbying for this for more than a year – it's time for the federal government to listen and act."
Read more: Business Events Council joins calls for business interruption fund
Being one of the hardest-hit industries by the COVID-19 pandemic, Australia's live entertainment industry has been calling for the government to implement an event insurance scheme that would act as an insurance fund for event companies planning future events while considering the restrictions and other issues caused by the pandemic.
In a recent statement, BECA Deputy Chair Geoff Donaghy (ICC Sydney) said BECA still deems risk mitigation a key challenge for the government to resolve to help the industry recover.
"A national Commonwealth Government-led event insurance scheme, achieved in partnership with state and territory governments, remains our preferred model," he said.
Frontier Touring chief operating officer Dion Brant shared the same sentiment, claiming that the industry cannot bounce back as quickly as the arts and hospitality industries.
"We are now in a situation where, largely, there will be very few if any international artists [who enter the country] who have just been fortunate enough to be rescheduled into that period a year ago," Brant said, as reported by Business Insider Australia.