Landlord insurance should be made mandatory – REINSW chief | Insurance Business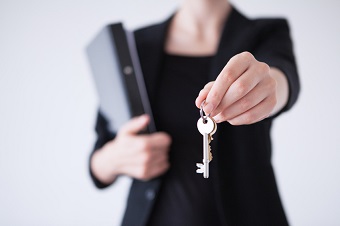 At a Real Estate Institute of NSW (REINSW) roadshow in Dubbo, an industry representative has made the case for making landlord insurance mandatory – a move that he believes would be made possible if a figure in real estate was in charge.
REINSW chief Tim McKibbin has highlighted the need to make landlord insurance mandatory, as he contested that the cover allowed property owners to "contract [their] way out of that risk".
In his May 2 presentation before Orana region agents, McKibbin reiterated earlier comments he made in September, as he again stressed the need for landlord insurance,
Daily Liberal
reported.
"Landlord insurance protects the landlord through damage or loss of rent as a consequence of a tenant doing the wrong thing under a lease," he said.
"Now it is my view that it should be mandatory.
"It probably will never be mandatory but it is certainly best practice."
He added that no matter how good landlord's practices and procedures are "there will always be somebody who sneaks through".
McKibbin said that just as people take up health insurance cover even if they didn't plan to fall ill, so should homeowners take landlord insurance.
"It doesn't matter if I go to the gym and eat well, the possibility is always there that I will have some call upon medical services which are expensive," he said.
"So I contract my way out of that expense, and similarly here.
"If a tenant does damage to the property, if a tenant doesn't pay rent, we can contract our way out of that problem.
He added that for anyone dependent on that rent to service a debt or for income, "it's very important to have a guarantee of that flow of revenue".
Related stories
:
Startling data gives insight into insurance market
Brokerage announces appointment aimed at gap in market