Leading underwriter AHI unveils 'online hospital' | Insurance Business Australia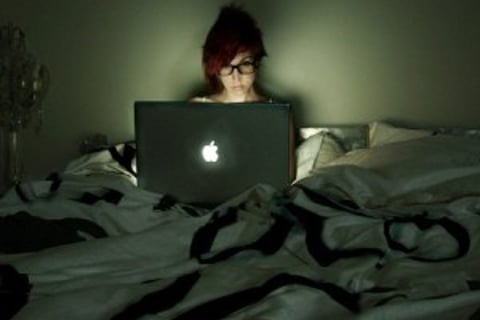 Accident and Health International (
AHI
) has unveiled a new online hospital for its policy-holders in a move that could shake-up the Australian insurance market.
The underwriting agency released the online hospital, called AHI TeleHealth, last week powered by Docto, Australia's first online hospital.
An online hospital allows AHI's travellers and expatriates to access an Australian-trained emergency physician via video, phone call, email or SMS, 24 hours a day.
CEO of AHI, Peter Banks, said that the immediacy of AHI TeleHealth is a great win for customers.
"The policy holder simply clicks a button on the AHI App or the Docto website and they can see a doctor from the comfort of their home or hotel room," Banks said.
"Often when you are travelling in an unfamiliar place, it is the simple questions you want answers to. They can simply text, email, video or voice call AHI's TeleHealth for an immediate answer.
"It is preventing medical issues, or at least nipping them in the bud early, that results in the best outcome for the patient and the insurer."
Dr John Field, founder of Docto, has provided telemedicine services for more than a decade and noted that Docto is a great addition to assistance services thanks to its direct patient-to-doctor model.
"There is no need for the patient to be sent off to a hospital or clinic to get a medical report," Dr Field said. "This is the medical report.
"It is preventing a mother from having to go to a foreign hospital in the middle of the night with sick kids. She can press a button and see a doctor in real time, without leaving the house."
Dr Field said that advances in technology add "a new dimension" to telemedicine which will provide great benefits to customers.
"Being a video call, it adds a whole new dimension to telemedicine," Dr Field continued.
There is so much more you can do with a video call than a phone call. While it will never replace a face-to-face consultation, we can get pretty close.
"With a video call, we can seek clinical signs such as rashes, cuts bruises or skin discolouration but most importantly we get to interact visually and build a rapport with the patient so there is better scope for diagnosis."
The new system will help customers avoid unnecessary costs as Dr Field noted that AHI and Docto will work alongside assistance provider
Dynamiq
if needed.
"The beauty of this system is that it is about preventing medical issues from getting out of hand and streamlining treatment.
"If the patient needs a cardiologist or an orthopaedic surgeon they can see them online and potentially avoid travelling for medical opinion or worse, being evacuated unnecessarily.
"If it does comes down to needing a medical evacuation, Docto works with AHI's assistance provider, Dynamiq to transport the patient to obtain the required medical treatment," Dr Field continued.