Manager sheds light on growing trend | Insurance Business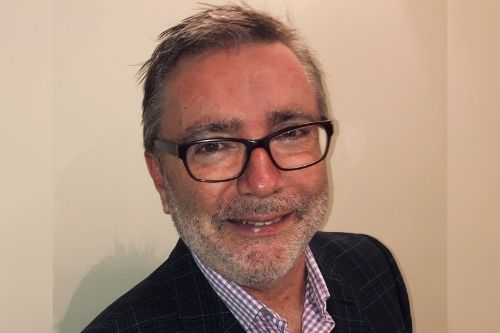 The coronavirus crisis has changed nearly all facets of living – from the way we work and communicate, to the way we travel. In Australia, the pandemic's impact on holidaymaking is fuelling a growing interest in caravans and recreational vehicles (RVs).
"The Caravan Industry Association of Australia registration data shows a 4.2% increase in caravan and campervan registrations in 2020," Damien Bray (pictured), portfolio manager at caravan and RV insurance specialist CIL, told Insurance Business.
"With international travel not yet back to existing levels, and Australians still wanting to experience quality holidays, we're confident domestic touring will remain an attractive option in 2021."
In fact, according to Bray, there's been a visible increase in domestic travel campaigns encouraging people Down Under to explore their own backyard. The portfolio manager is of the view that these campaigns will further drive the already strong preference that his camp is seeing when it comes to the caravan and RV lifestyle.
With the subsequent easing of domestic travel restrictions in 2020, Bray said Australians have sought new and local ways to holiday, with many turning to the benefits of touring on land. This trend, he highlighted, resulted in a notable increase in both new and existing caravan and RV customers looking to buy or upgrade.
"We believe we will continue to see increases in caravan sales, particularly new caravans in 2021, with ownership and registrations set to increase further this year," said the CIL executive, who noted how last year's first round of local state-based restrictions pushed many existing caravaners to put their travel plans on hold.
So what does this mean for caravan insurance?
Bray said: "Our CIL team has heard from many new customers who have recently purchased a caravan or motorhome.
"With more customers being new to caravan or motorhome ownership, we are enjoying taking the time to walk them through the insurance process so they can get themselves on the road and safely enjoying their new holidaying lifestyle."
CIL, which is part of the Suncorp Group, is focussed on delivering what Bray called "the best caravan and RV experiences" while encouraging customers to be safe while touring on land.
"We also want to continue to connect our customers with great locations and the best experiences," added Bray. "We offer a range of useful information, articles, and videos on our website to help everyone get the most out of their caravanning or RV experience.
"We will continue to monitor the impacts COVID-19 is having on the industry to ensure we continue to support our customers and the community."