McLardy McShane CEO shows how to compete with the best | Insurance Business Australia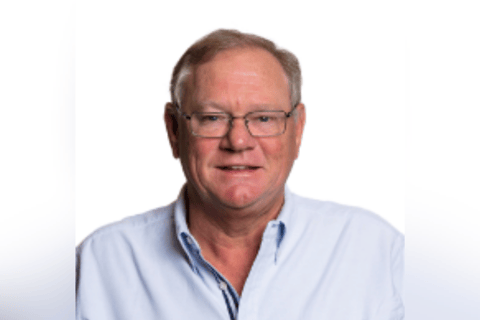 Even for McLardy McShane, the company has announced a surprisingly high number of acquisitions in recent weeks.
"Yes, it seems like we've suddenly gone mad!" laughed CEO Don McLardy (pictured).
"But all that's happened really is that we've been working on some of these deals for up to a year and it just so happens that they've all coincided pretty much at the same time."
From November, the Melbourne headquartered national firm acquired a stake in Sydney broker Intercharge right after its purchase of Sydney Insurance Brokers. In late October, McLardy McShane announced its acquisition of a 30% stake in Perth based Apollo Risk Services, a deal effective from July 1, 2022.
Read more: McLardy McShane acquires stake in Apollo Risk Services
These aren't dog-eat-dog takeovers a la Wall Street's Gordon Gekko. Everybody on both sides of the table seems to be happy. From the outside, it looks more like a deal between family and friends.
"Yes, well that's exactly what we try and do," said McLardy. "You've hit the nail on the head."
McLardy said maintaining and cultivating a family style culture both in his business and in the businesses he acquires is an important way of differentiating McLardy McShane from larger, global competitors.
"That's the most important thing to us because in the space that we're in there are a lot of big corporations, and in some ways, we can't compete with them because they're so big and strong and have an asset base and borrowing capacity and a lot of stuff that we don't necessarily have."
He said what they do have is a family culture that revolves around getting people together and communicating regularly.
"It's our point of difference, if you like, that we still really try and work on the culture and the values and the family type feel of our business, and we think that sets us apart from those bigger corporations."
The Apollo deal, he said, is a purchase of that business to make it another authorized representative (AR) business. The Apollo brokerage already has a network of about 30 ARs across Western Australia where McLardy McShane only has two ARs.
"We see it as a strategic way of getting more of a national footprint with our ARs and they're a very [similar] company to us. We like the guys who own it, we get on well and we've sort of been competitors in the past but [it's been] a friendly rivalry if you like," said McLardy.
McLardy McShane consists of two main businesses, one based on its own brokering network and the other formed from ARs who can trade under their own name but using McLardy McShane's licence.
Through its ARs the brokerage now has representation all over Australia.
"We're in every state but yes, we're certainly looking to beef up some of the states where we're not as strong, and both those Sydney acquisitions obviously help that in NSW and the Apollo one helps us over there in WA."
In Perth, the older partner at the Apollo brokerage is the company's founder, Carl King.
"He's been looking at a way of setting it up with somebody that he wants to be in business with for a while and then he can pick his own time when he backs out a little bit."
King has said that McLardy McShane is a perfect fit for Apollo because it has demonstrated professionalism, similar culture and values, and can add tremendous benefit to the company.
McLardy said, in all of their acquisitions, they start by looking at the people.
"If we like the people we don't really care where the acquisitions are, but if we like the people and they fit into our culture and the way we operate our business, that's the most critical point for us and then the rest becomes a business discussion and how it will work in the future."
He also said their flexible business model allows them to deploy different options when they expand. They can recruit more ARs, they can purchase other brokerages outright or they can engage in joint ventures.
"We've got 23 or 24 joint ventures now. We like having a part of the business where someone else has equity in it as well," said McLardy.
For the deal with Sydney-based Intercharge, McLardy McShane bought half the business with an option to buy the rest in the future.
"Intercharge is currently owned by Neville and Ann Cartwright who are a great couple, a great family and have built that business over the last 40 years. And again, they're looking for a pathway to get out when and if they desire," said McLardy.
The name Intercharge and all 60 plus current employees will also remain.
Read more: McLardy McShane acquires stake in Intercharge
"They [Neville and Ann Cartwright] specifically wanted to see their clients remain in good hands and with people they thought would look after their clients down the track once they've moved on," said McLardy.
Neville Cartwright echoed that view. He said during discussions, McLardy McShane impressed him "with their caring attitude to their employees and to us as prospects of an equity partner."
"We are very comfortable with our arrangement, and there has only been harmony in our negotiations," he added.
For Sydney Insurance Brokers an equity partner is involved.
"Mark Jenkinson who was the proprietor, he basically wanted to sell the business and step away from insurance," said McLardy.
The answer was a joint venture partnership with Dora Dimou, an insurance industry veteran who was looking to start her own business.
"We worked with her then to come in and buy that business with us and she'll become the managing director and shareholder with us in that business," he said. "So, a little bit different again but we really like Dora, she's a great person, a good family person with great experience and fits into our culture and values really well."