Medibank identifies major healthcare trends for 2022 | Insurance Business Australia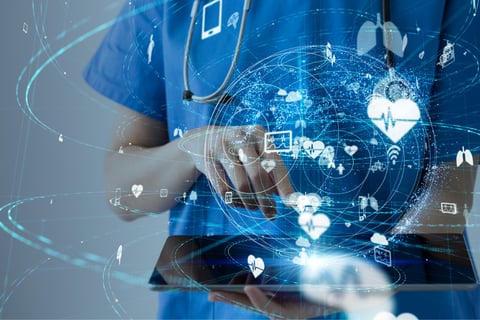 As the COVID-19 pandemic persists, Medibank has called on its experts to identify some of the key healthcare trends they believe will remain in 2022.
In a blog on the Medibank website, CEO David Koczkar noted that the challenges brought by the pandemic led to new ways to address health issues, including bringing together the public and private sectors and incorporating technologies in new ways to address issues, such as telehealth and the wider use of care at home.
This year, Koczkar expects more partnerships to develop that will help support capacity and strengthen Australia's healthcare system by providing support in areas such as mental health. He also expects an increased focus on better environmental, social, and governance (ESG) practices within healthcare as community, employee, and investor expectations around sustainability concerns grow and companies aim to make a more positive impact on society.
With the increasing pressure on the Australian hospital system, Medibank group executive for customer portfolios, Milosh Milisavljevic, expects more preventative healthcare options and innovations this year, including more personalisation and digitisation.
"And with the expectation that even more health issues will emerge from the COVID pandemic, virtual preventative health programs will continue to adapt to the ever-changing health needs of people in Australia. We see personalisation going to the next level, with more goal-oriented health recommendations to help people increase their health and wellbeing," Milisavljevic added.
Meanwhile, Medibank group executive – CEO for health services, Andrew Wilson, predicts that the industry will focus more on designing healthcare around patients' needs and preferences, including expanding alternatives to traditional hospital care in the form of ambulatory care centres and short-stay care models. He also expects digital innovation to continue to transform how primary care, allied health, and specialist care such as mental health support can be delivered.
Read more: Medibank names CEO successor
Kylie Bishop, Medibank group executive – people, culture & sustainability, warned that organisations might have a difficult year if they do not have a strong culture and connection to purpose.
"People have done plenty of reflection on what's important to them over the past few years – particularly where and how they want to be spending their time," Bishop said. "People will increasingly want to feel as though they are making a meaningful contribution to their community, so a business's vision, purpose, and culture will be at the heart of their decision making on whether to stay or leave.
"Employees are also expecting more from their employer, and rightly so. I feel this will particularly be the case in regard to the role businesses should play in the health and wellbeing of their people. This boundary has previously been too strong, and organisations will be expected to 'lean in' more and provide support for their people and loved ones through flexible work arrangements and support for carers, for example."
Meanwhile, John Goodall, group executive – technology & operations at Medibank, focused on digital health experience trends, expecting the momentum in this space to grow with different parts of the health services ecosystem partnering more than ever before to create new digital services and platforms.
"If momentum continues, we should see less paper in the system, we should have [fewer] forms to fill in, we should see our information seamlessly move (with permission) from primary to secondary care settings, and we should be able to digitally see what services we've had and what we've signed up for," he continued. "There'll be more in-home care, more internet of things to track your recovery at home (e.g., blood pressure monitors and heart rate monitors) seamlessly connecting into your clinicians' monitoring systems, and our high-acuity clinical settings will be free to be used when it matters most."
Other identified trends and ways to deal with COVID-19-related risks using these trends can be found on the Medibank website.