Medibank names CEO successor | Insurance Business Australia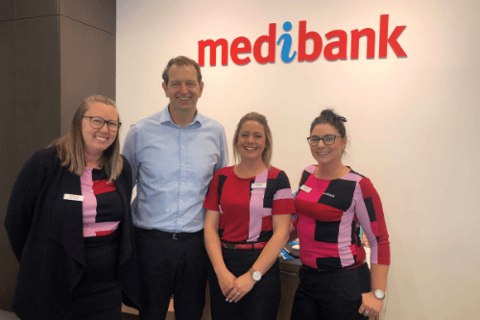 Health insurer Medibank Private Limited has tapped chief customer officer David Koczkar (pictured) as its next managing director and chief executive, effective May 17.
Succeeding outgoing CEO Craig Drummond, Koczkar was chief operating officer from March 2014 and acting chief executive between April and June 2016 before he became Medibank's chief customer officer in September 2016.
"For the last seven years, I have had the privilege of working to improve our relationship with our customers, their experience, and enhancing the value that we provide them," said the promoted leader, whose total fixed remuneration will be $1.5 million per annum. The amount includes his cash salary, salary packaged benefits, and compulsory superannuation contributions.
Koczkar added: "I am thrilled to be able to continue this work, working with the amazing team at Medibank to continue to ensure our focus remains on meeting the needs of our customers and transforming the way we work as we become a broader healthcare company.
"I would also like to take this opportunity to thank Craig Drummond for his leadership of our company over the last five years. He leaves our company in a stronger position, and we all remain committed to realising the ambition outlined for our customers, our owners, and our people."
Drummond, meanwhile, will remain with the business until June 30 to assist in the handover before he retires.
Commenting on the CEO succession, Medibank chair Mike Wilkins stated: "As our chief customer officer, David has been a champion for our customers and has played an instrumental role in the growth and re-positioning of Medibank. This has enabled Medibank to implement some of the largest changes undertaken by the private health insurance sector in Australia.
"These changes have resulted in improved advocacy, retention and growth of customer numbers, significant improvement in the products and services experienced by our customers, and enhanced performance for our shareholders."