"My differences are respected and embraced" | Insurance Business Australia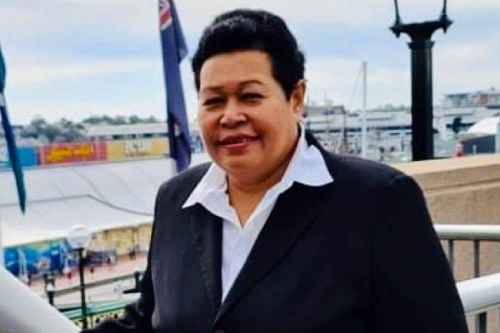 It might be hard to believe that an Allianz Australia staff member didn't know how to use a computer prior to coming onboard, but that was precisely the case for personal injury case manager in training Tamari Lutu (pictured).
"I didn't have any experience working in a corporate office, or with computers," shared Lutu, who uprooted herself and migrated to Australia about two years ago in search of greener pastures after more than 45 years in Fiji. "When I lived in my home country, I went to primary school there and finished up at Form Five (Year 11) as my father could not afford my school fees beyond that, so I moved to Suva to stay with my older sister.
"I was only 17 and one of my cousins arranged a job as a betting clerk at a horse racing company. I did not want to return to school, as I had the opportunity to travel to Samoa and set up a new branch for my employer. I then secured a retail job working as a sales assistant for 19 years before coming to Australia. So, I'd never needed to use a computer, or work in a traditional office."
Lutu – who studied Cert III in Individual Support (Ageing & Disability) at Macquarie Community College for six months – came to know about Allianz partner Settlement Services International (SSI) which paved the way towards her employment with the insurer.
"I first heard about SSI from one of my cousins who was registered at SSI, so I registered as well," she recalled. "SSI helped me to enrol for a Cert III in Customer & Retail course for three months, attending once a week.
"Once a week I was also volunteering at SSI with the education team, helping refugees and asylum seekers enrol for short, government-funded courses. While volunteering at SSI, I heard about the partnership with Allianz and the Ladder programme. I was one of 21 in the workshop and eventually was one of the five chosen for vacant roles at Allianz."
According to Lutu, who is proud to have helped people from the Fijian community through SSI, it was through the Allianz Ladder tie-up that she was taught how to operate computers by a private tutor.
She told Insurance Business: "I consider myself so fortunate to work at Allianz and blessed to have such supportive teams. At Allianz, they care for what makes me, me. I have always felt very looked after as I have had support every step of the way – from my computer tutoring to other means of support in my 17 months at Allianz so far.
"I proudly began work at Allianz on February 10, 2020 as an administration assistant with the centre of excellence team in the technical division, just shy of the pandemic lockdown commencing. I then worked in the SME team, and, on March 01, 2021, I started with workers' compensation (now personal injury), training to become a case manager."
Lutu pointed to her "excellent" managers and colleagues who she said – on top of teaching the required skills for the job – have been very understanding of her situation and the challenges she has faced.
"It's not too late to turn your life around, no matter how old you are or the level of education you have achieved," asserted Lutu. "At Allianz, I can bring myself to work. My differences are respected and embraced, as I work in an environment that encourages a sense of belonging and also facilitates my future career development."