nib introduces flexible work arrangement | Insurance Business Australia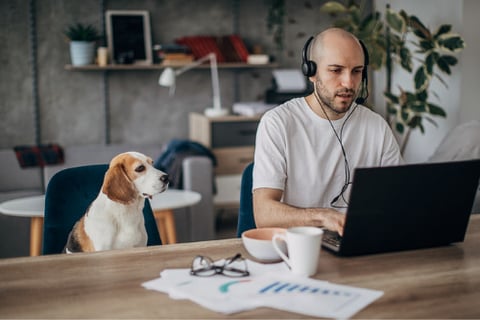 Health insurer nib Group (nib) has implemented a new flexible work arrangement, reflecting its approach to the future of work following the changes brought by the COVID-19 pandemic.
According to nib's survey of its workforce, 79% of its employees agreed that working from home enabled them to do their best work.
Called "Life at nib," the new flexible work arrangement encourages its 1,200-strong workforce to work from home at least four days a week and only come to local office "hubs" for a purpose, such as meetings and social events.
nib chief people officer, Martin Adlington, said the pandemic presented a unique opportunity to re-think old work practices and design principles and ultimately redefine work within the organisation.
"We moved quickly to transition our people to remote working at the start of the pandemic, but since then, we've spent months planning and consulting with our people to better understand how they like to work and how we can best support them to do this in a safe, effective, and productive manner," Adlington said.
Read more: nib releases 2021 sustainability report
nib has also introduced an annual allowance of $1,200 for all employees to contribute to the reasonable ongoing costs of working remotely.
"Our $1,200 annual allowance will help cover some of the costs of working in a remote environment while new employees will also receive a one-off reimbursement of $300 to help them set up their workstation at home, in addition to the tech kit we supply them," Adlington said.
The new policy also allows employees to choose when and where they perform their work, which has helped the insurer attract new talent to the business.
"Each employee can come to an agreement with their leader on what works best for them in terms of hours and location," said Adlington. "For example, one person might start work earlier, so they can do the school pick up. For another, it may suit them to start work later, so they can be active in the morning.
"By doing this, we hope to tap into much larger talent recruitment pools with the idea that our flexible working approach will become a drawcard for potential candidates. Our teams are starting to be made up of a mix of people from all different locations, which is great for encouraging diversity of thought."
nib has also implemented various health and wellbeing initiatives to ensure its employees continue to keep on top of their health at home, including delivering experiences that foster connections and camaraderie across the organisation, such as physical challenges, panel discussions, and buddy programs.