nib results: a closer look | Insurance Business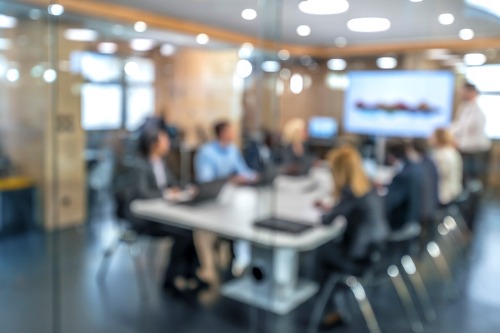 As reported by Insurance Business yesterday, health provider nib Group posted its 1H20 financials with a significant drop in profit in what was seen as a disappointing period for the firm.
Profit took its biggest hit between July and December 31, marking a significant decrease from 1H19. Group underlying operating profit (UOP) was $83.2 million and net profit after tax was $57.1 million, down 23.1%. The group attributed the fall to higher claims inflation across its insurance businesses as well as the timing of the receipt and payment of claims, which impacted nib's unpaid claims reserves and resulted in the fall in UOP and net profit.
nib's managing director, Mark Fitzgibbon, said the first half earnings result was disappointing even after allowing for the effect of claims provisions.
"We're not accustomed to seeing our earnings decline and it's especially frustrating when our revenue is actually growing right across the group, including in our principal Australian Resident Health Insurance (arhi) business," he said. "Nevertheless, although insurance margins have been higher in recent years, they remain strong and represent a very good return on invested capital."
nib and Fitzgibbon singled out its growing net contribution to the industry risk equalisation pool as another frustration for the arhi business, and the wider financial results.
"nib indirectly paid other health insurers $126.5 million in 1H20, an incredible 10.3% increase on 1H19," Fitzgibbon explained. "We're effectively being penalised for our success in growing the market and especially in attracting younger people who mainly foot the risk equalisation bill. Plus, as a compensation scheme for hospital claims, risk equalisation in its current design is holding back investment and effort in keeping people healthy and out of hospital."
The 1H20 results painted a contradictory picture, one of increased growth but less profit. Fitzgibbon noted that, like arhi, nib's portfolio of adjacent businesses experienced significant market and revenue growth.
"Our New Zealand business delivered a stand-out operating performance growing both revenue and earnings," Fitzgibbon explained. UOP was up 16.8% to $11.1 million with net policyholder growth of 5.7%. "That's not easy to do in New Zealand - we now have 225,536 people covered compared to just under 170,000 when we started in late 2012."
nib's international students and workers businesses showed good growth in 1H20 but with lower profit margins. UOP of $12.3 million was down 31.3%.
"We've anticipated for some time the high margins we've achieved in our international students and workers businesses would come under competitive pressure and we're certainly seeing that now," said Fitzgibbon. "Still, they're both terrific businesses with plenty of potential for further organic growth."
nib believes that the general outlook moving forward is a productive one and, according to Fitzgibbon the reported 1H20 UOP result belies what is fundamentally solid ongoing business performance and progress.
"We're thinking about FY20 as a reset of sorts," he said. "We've embarked on a major transformational effort to make our future value proposition much more about people's better health rather than just responding to sickness or accidents."