NSW brokers emerge from 100 days of lockdown | Insurance Business Australia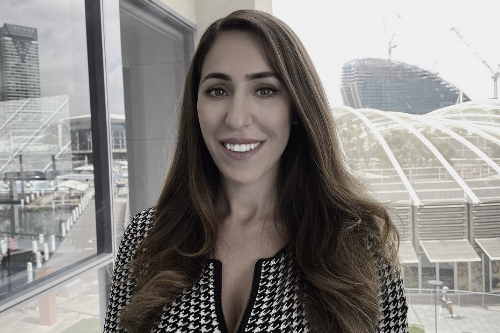 This week, NSW's COVID-19 lockdown measures eased as the state passed its 70% double vaccination target. For the first time in more than 100 days, the fully vaccinated are drinking beers in pubs and getting a haircut. Retail stores and restaurants have also reopened with density restrictions.
How are some of the state's brokers responding to their new freedoms?
For Christina Iordanidis (pictured above), account manager with Bellrock Broking in Sydney, it's a relief.
"It's great to get back into the office and regain some sense of normality," she said.
Like most brokerages, Bellrock found ways to stay connected with clients and colleagues throughout lockdown.
"But there are aspects of face-to-face office life that I have definitely missed. We have beautiful offices on King Street wharf in Sydney and I have to say I have missed my harborside walks at lunchtime and the general office atmosphere with my colleagues at Bellrock," said Iordanidis.
Read next: Wider NSW lockdown: insurance industry reacts
Despite the pandemic's negative impacts on other parts of the economy, Bellrock is in good shape as lockdown measures ease.
"Overall, business is bustling. COVID has presented challenges to everyone across the board, and we have seen the full gamut of these impacts affecting our clients. As a boutique brokerage our team is agile enough to respond to any challenges that may unfold," she said.
Despite the end of lockdown, Iordanidis said her company's goals haven't changed.
"Supporting our clients and providing them with the peace of mind that comes from knowing their exposures are appropriately insured has always been our goal and that remains the same."
The account manager said the first priority is catching up with clients in person to ensure she's up to date with their business needs and risk profiles.
"I'm very much looking forward to catching up with clients face-to-face again. Moving forward as we emerge from lockdown, coming together in a face-to-face setting will need to be managed sensitively and safely," she said.
Iordanidis said hybrid solutions will play a key role during this delicate phase of easing restrictions. Maintaining clear lines of communication is the first step.
"Offering clients a choice of in-person meetings or dialing in via an online platform provides flexibility and can assist with ensuring a return of face-to-face interactions with confidence."
During the last six months she said the toughest challenge was staying on top of regulatory challenges, market trends and emerging risks resulting from COVID and how these factors may impact clients.
"As a result of this changing landscape, underwriter response times during this period have also presented some challenges."
She said articles on their website and regular market updates sent via email to clients have helped keep their stakeholders engaged.
"Engaging in these ways has helped to maintain an open and honest dialogue with clients and industry partners which has been very important during this period."
Read next: How have the on-off lockdowns impacted Victoria's brokers?
She said during the last 12 months Bellrock has noticed unprecedented levels of risk facing some sectors of the economy during the ordinary course of running their business.
"Balancing hard insurance market conditions, client business needs and emerging risks will continue to be a challenge in the coming months as the impacts of COVID on the market continue to unfold."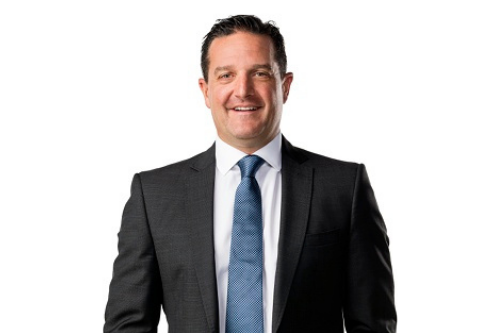 Meanwhile, in Newcastle, a few minutes' walk from the beach: "Finally! It has been long and arduous but there are many worse off than me," said Nicholas Bedggood (pictured above), director of Citadel Insurance Services is another broker who's very glad to be out of lockdown.
And business is exceptionally good.
"It's going gangbusters! But I've never worked as hard, ever! Many businesses that I deal with are expanding, even against the trend. In addition, my word-of-mouth referral is strong but that is after many years of laying down the framework and hard work."
Bedggood is a specialist in marine industry insurance and worked in the that industry for 20 years before becoming an insurance broker.
He said the toughest thing about the 100-day lockdown was not seeing friends, family and industry colleagues.
"And a good old long lunch."
Right now the biggest challenge facing his speciality area is a lack of staff and resources.
"It's a massive problem," he said.
In recent weeks, South Australian lockdown measures have also eased.
In Victoria, metropolitan Melbourne and some parts of the state are still in lockdown. Masks are still compulsory everywhere except for in people's homes.