NTI shakes up executive team, makes role changes | Insurance Business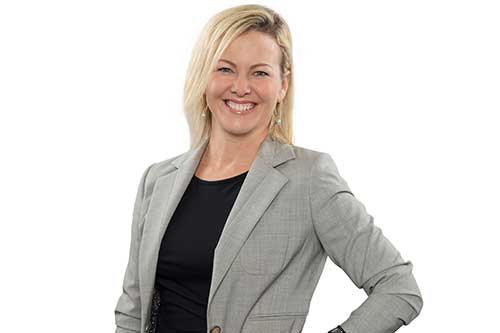 NTI, an insurer that specialises in transport and logistics, has announced a couple of role changes for two members of its executive team.
Kerrie Challenor, who previously held the title of general manager of people and capability, has been named chief people and operations officer – adding claims and underwriting operations to her current duties cultivating NTI's culture.
Challenor has held a number of senior executive operational roles, and has even earned an ANZIIF Lifetime Achievement Award for her work.
"Having worked at NTI for four years, I've always been impressed with the dedication and passion for our people to deliver an outstanding claims service to our customers," said Challenor, who also added that she will help kick off a "significant investment" in the company's end-to-end claims systems and technologies to advance NTI's market-leading claims value proposition.
Janelle Greene (pictured), who was most recently the general manager of strategic delivery & operations, has been appointed to the role of chief customer officer. She will be responsible for developing and implementing strategies based on data and customer insights. Greene will also lead a multidisciplinary team that incorporates actuary, data science, product, marketing, business insights, and proposition development.
"This is a powerful combination of capabilities that can drive NTI's future growth through designing a customer value proposition that resonates with business owners in our specialist industries," commented Greene.
Both Challenor and Greene have officially served in their new roles since July 01, 2019, but a release said that the two were first "putting in the ground work" by acquainting themselves with their respective new teams and responsibilities in the months beforehand.
A release also mentioned that the new role changes come after NIT had launched its Sustainability Team, which recently entered into a partnership with Seeing Machines – a developer of driver-monitoring technology – to encourage the transport industry to move towards investing in driver safety systems.