One in four travel-insurance policies does not cover pregnancy, study finds | Insurance Business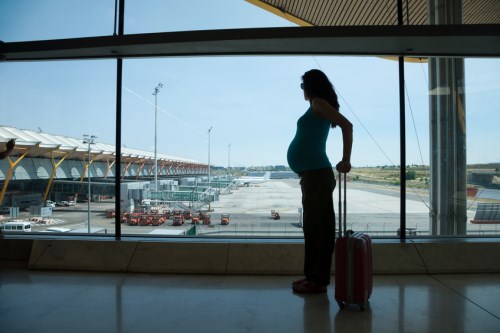 An analysis of 271 travel-insurance policies has revealed that pregnancy is excluded from one in four policies, making it more challenging for Meghan Markle's commoner counterparts to ensure they are adequately protected while travelling.
The study by comparison website Mozo also found that policies which do cover pregnancies often come with additional conditions – like not travelling when the policyholder is more than a certain number of weeks pregnant.
"If like Meghan Markle you're travelling overseas while pregnant, it pays to read the terms and conditions of your travel-insurance policy, as a number of policies will not cover you if something goes wrong," said Kirsty Lamont, Mozo director, in The Sydney Morning Herald report.
But the Insurance Council of Australia (ICA) said almost all travel insurers cover pregnancy, with the period of cover ranging from 20 to 32 weeks depending on the provider for single pregnancies, and up to 19 weeks for multiple pregnancies. Most IVF pregnancies are not covered by travel insurance.
"The ICA encourages pregnant travellers to research travel-insurance policies and read the individual product-disclosure statement to find a policy that best covers their individual circumstance and personal need," Campbell Fuller, ICA's general manager of communications and media relations, told SMH. "Cover is available if the pregnant traveller has not experienced complications. However, some insurers will cover travellers who have experienced complications if they provide additional information to the insurer."
The survey also found that blood-thinning medication was the most commonly excluded condition in travel-insurance policies, with 87% of policies not allowing travellers to claim for it. This is followed by cancer and cardiovascular disease, with more than 80% of policies refusing to cover them, SMH reported.