Opal Tower failure likely "tip of the iceberg," says former official | Insurance Business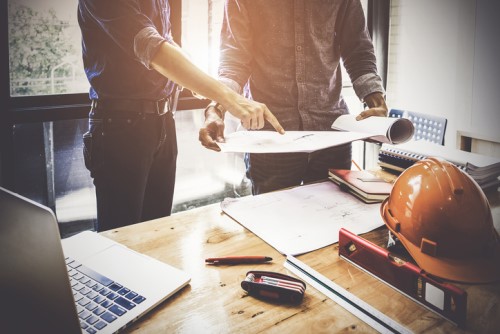 The cracks that appeared in Sydney's Opal Tower on Christmas eve, triggering the evacuation of hundreds of residents, have turned the spotlight on NSW's building regulation, with a former official warning that the Opal Tower failures was likely just "the tip of the iceberg."
Michael Lambert, a former Treasury secretary, was commissioned by the NSW government in 2015 to review the state's building regulation, after a 2012 fire in a building in Bankstown revealed major breaches of the building code.
But three years after the report, Lambert said "it's very frustrating" that other than tightening up on certification of fire systems in high-rise buildings, the NSW government has failed to act on nearly 150 of his recommendations, The Guardian Australia reported.
According to the Lambert report, "the incidents of building defects is significant" and "the incident appears higher in NSW than elsewhere," although the author wasn't able to be clearer on the findings, due to the lack of audits of buildings to assess whether they meet the required standards.
"The Opal Tower is likely the tip of the iceberg," Lambert told the publication. "There are hundreds of smaller projects, mainly medium-rise in the suburbs, that will have problems."
Problems outlined by Lambert in his 2015 report included fragmented responsibility within government, multiple agencies that were under-resourced, no requirements on certifiers – those checking building work – to have proper qualifications, and a lack of any audits to see whether certifiers were doing their job.
Lambert told The Guardian Australia that he had tried in vain to progress the report with two successive ministers for trading and innovation, Victor Dominello and current minister Matt Kean, but he claimed that "the bureaucrats don't want change and ministers do not seem motivated to push change."
One key recommendation involved making one minister take responsibility for building regulation, though this change has still not yet been implemented despite government's agreement in 2016 to the proposed move. Other proposals that have languished since 2015 included the establishment of a high-level committee of regulators as well as a consultation committee to help fast-track the reforms.
Asked about the slow progress of the reforms, Kean, who became minister in Oct. 2017, disagreed.
"Michael Lambert was asked to review laws regulating certifiers," Kean told Guardian Australia. "In October, I passed nation-leading certification reforms, implementing Michael Lambert's key recommendations, with serious penalties for certifiers who do the wrong thing. The Lambert Review was superseded by the Shergold Weir report that was initiated by the federal building ministers' forum. NSW has led the nation in implementing the recommendations from this report."
Kean is set to deliver his response to the Shergold Weir report before the next building ministers' forum in February, the report said.