Outgoing AUB CEO "excited" for next steps | Insurance Business Australia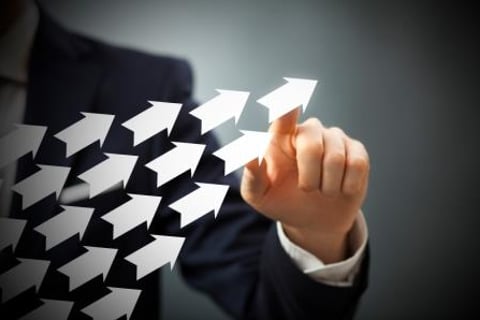 The outgoing head of AUB says he's looking forward to handing over control of the organisation today, as he's certain his successor will be able to take the group to the next level.
"I'm actually really excited because I'll be able to help from the side for a change, rather than being the one ultimately responsible all the time," laughed current CEO and MD Mark Searles.
"I've done my bit for the last six or seven years and we've now got someone coming in to raise the bar yet again and I see that as a good thing," he told Insurance Business.
Searles is due to move into an advisory role within the business in mid-March, shortly after incoming CEO Mike Emmett officially comes on board.
"I've already had a number of meetings with Mike, even though he doesn't officially take over the position until March 11 (today), and he's already sat down with the senior leadership team so he's well down the path of starting to understand our culture, our nature and how we operate," said Searles.
While Searles said there will be a handover period, he is adamant it won't be drawn out or overbearing – for the benefit of both Emmett and the organisation.
"When I took over from Lachlan McKeough six and a half years ago, Lach was going to be around for six months advising and helping – but it became apparent very quickly that the king is dead, long live the king," said Searles.
"You've got to give the new CEO clear air, you've got to get out of the way and let them run the business so I will be stepping down into my advisory role after about a week," he said.
While Searles says he will still be on hand to offer help and counsel if necessary, he says he has no misconceptions around who will be calling the shots.
"From that day, Mike will run this group and it has to be that way – you've got to hand the baton over and you've got to make it very clean," he says. "There's no room for sentimentality or hanging around for ages."
Mike Emmett, who was named as AUB's latest CEO earlier this year, joins the organisation following a two-year stint as group CEO of Cover-More.
Prior to that role, Emmett spent almost five years at QBE, where his most recent position was group executive officer of operations.