PERILS issues third loss estimate for Sydney hailstorms | Insurance Business Australia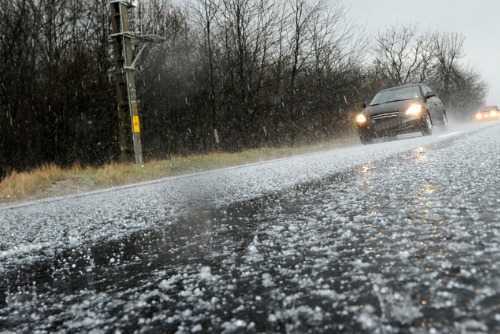 The catastrophic hailstorms which affected the greater Sydney region and southeastern Queensland in late December have resulted in $766 million in damage bill, according to the third property loss estimate by PERILS.
The PERILS loss number covers the property line of business and excludes losses from motor and other lines of business. According to the independent Zurich-based organisation, the revised estimate compares to the second loss estimate of $633 million issued on March 20, three months after the event.
Read more: PERILS reveals second loss estimate for Queensland floods
The third report marks the first time that a detailed market loss footprint, based on collected insurance loss data, is made available for an Australian hail event by postcode and by property lines of business. The event loss information is also complemented with information on damage degrees and hail intensities based on radar measurements by the Australian Bureau of Meteorology.
Darryl Pidcock, Head of PERILS Asia-Pacific, said the market loss footprint perfectly illustrates PERILS's goal to increase data availability for natural catastrophe events to help better understand and manage natural catastrophe risk.
"This report also breaks new data ground in that it is the first time that an Australian hail event has been provided in such granularity for both losses and intensities," Pidcock said. "Reliable historical data are the fundamental base of any meaningful cat risk assessment."
The fourth loss estimate for Sydney hailstorms will be released on Dec. 20, 12 months after the event.