Perth breast-cancer victim files case against ANZ's OnePath | Insurance Business Australia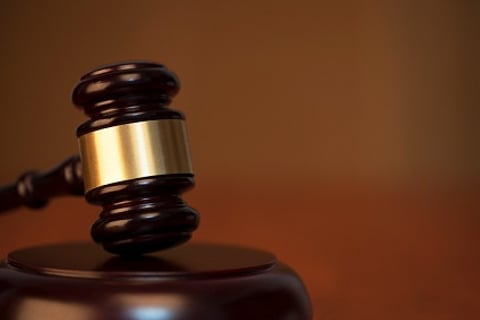 A Perth breast cancer victim who was unable to work has launched legal action against her insurance company after her claim for income-protection benefits was rejected.
Marjory Augustine was working as an education assistant when she was diagnosed with breast cancer in Dec. 2014. She underwent surgery in early 2015 and began chemotherapy and radiation soon after.
A writ filed by Maurice Blackburn lawyers on behalf of Augustine to the WA District Court said the 60-year-old lodged a claim for insurance benefits through OnePath Life, and alleged the insurer promised to pay her a monthly benefit of more than $2,000, so long as she was "totally disabled due to illness", Fairfax Media reported.
The ANZ-owned insurer declined the application for the benefit in 2015, and again after a review of the original decision was carried out.
Augustine told WAtoday her cancer treatment caused her bones to become extremely brittle and made her unable to work.
Last year, she underwent surgery after a contact with a kerb caused her to break her tibia. She also required surgery earlier this year because of a ripped tendon on her shoulder.
Augustine also tried to go back to work last year, but she eventually quit because she found it very hard.
Maurice Blackburn lawyers said Augustine and her husband, Gerald's, meeting with a financial adviser was central to the case.
In one of the meetings, the adviser made an electronic application for insurance through OnePath Life. The application was completed with the adviser encoding Augustine's answers to the questions. The necessary forms were later signed by Augustine to process the application.
But Maurice Blackburn alleged the electronic application was riddled with mistakes, such as that Augustine had never been pregnant, when she has four children.
Meanwhile, OnePath Life claimed that Augustine did not fully disclose her medical history and would have exceeded the maximum number of exclusions under the policy. These exclusions related to knee, back, shoulder, and other health issues.
In response, Maurice Blackburn lawyers said that none of those exclusions related to the reasons why Augustine stopped working.
"Marjory met with an insurance adviser and gave honest and open answers to all questions put to her," Phil Gleeson, Maurice Blackburn principal, told the publication. "The rejection of Marjory's insurance claim is a terrible blow for someone battling cancer. It is made more hurtful when the rejection is for non-disclosure and yet it is glaringly obvious to anyone reading a form where a mother of four children denies ever being pregnant that her actual answers clearly have not made their way into her application form."
An ANZ spokesman said the company was "aware of the matter and was looking into it."
"We are continuing to engage in good faith with the customer's solicitors about some of the complex details involved in this matter," the spokesman told Fairfax. "While it is currently before the court it would be inappropriate to comment any further at this stage."