CHU celebrates 40th anniversary | Insurance Business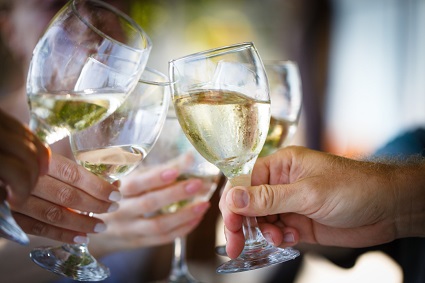 CHU celebrated its 40th anniversary in Sydney last Friday, with more than 250 strata industry guests attending.
The occasion marked a significant milestone for the company, as it enters its fifth decade. CHU was the first company in Australia to develop a strata insurance policy after it became mandatory in the late 1970s. The first official strata registered under this legislation was 189 Liverpool Road, Burwood NSW – also known as Lindsay Gardens, Strata Plan 1. The building still exists today.
With this milestone in mind, CHU CEO Bobby Lehane took time to reflect on the possible future of strata insurance and housing in Australia, highlighting a number of potential trends.
Firstly, Lehane suspects that further automation and digitisation will aid in shifting insurance to digital platforms and self-service models.
"While strata insurance is lagging other general insurance lines, that will absolutely change," says Lehane.
Core strata products will also require far greater flexibility, after increasing rigidity in recent years.
"This type of product will come under increasing scrutiny as educated consumers seek to pay for only what they need," noted Lehane.
Lehane also mentioned that changes will be coming to CHU's core products over the coming years. CHUiSAVER was singled out as a prospect for potential future changes – it is geared at moving to higher minimum excesses more appropriate for strata cover.
The increasing complexity of schemes and changing strata legislation will also continue to drive a shift towards brokers for strata insurance.
"We are creating the toolset and the service to support this change, and continue to anticipate that 80% of Strata will be through a broker in three years' time," Mr Lehane said.
However, this won't be the case for all strata insurance; for smaller schemes that don't necessarily have a strata manager or broker involved, many will look to purchase their insurance online. CHU also plans to provide "full quote and bind" functionality for such instances.
Perhaps most significantly, research shows an increasing number of Australian families are likely to rent for their entire lives, rather than owning their own homes. This is a relatively new concept for Australia, but has long been entrenched overseas; accordingly, there has been a new focus on developers in expensive cities building apartment blocks that are intended specifically for this purpose.
"In Australia the concept is only just starting to take-off and with the rental market growing, developers are reconsidering the idea," says Lehane. "The New South Wales and Victorian governments are now looking at ways to encourage developers to invest in apartment blocks that would be entirely available for rent."