Queensland residents ordered to flee from catastrophic bushfires | Insurance Business Australia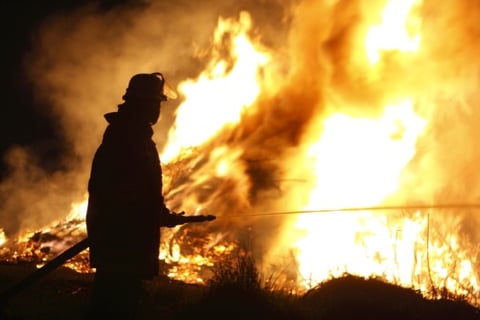 A "leave immediately" warning has been raised to its highest level for several areas in Queensland, including in Noosa, as firefighters continue to struggle against the more than 150 catastrophic bushfires raging on both the east and west coasts.
In Queensland, where there were 80 active fires, residents and tourists were ordered by the authorities to get out of the way of fast-approaching flames, including in Kinkuna Waters, Pechey, Buxton, Woodgate/Walkers Point Road, Kilkivan, and Noosa North Shore.
"We're expecting people to listen to the warnings and work on their bushfire survival plans and, if in doubt, now is the time to leave," Greg Christensen, mayor for the Scenic Rim regional council in Queensland, told Reuters. "This is a very challenging season. You haven't had bushfires like these bushfires before."
Queensland Fire & Emergency Services said a private water-bombing helicopter crashed while battling a fire west of Brisbane. Fortunately, the pilot escaped with only minor injuries.
In Western Australia, two emergency bushfires destroyed two homes and damaged another: the Drummond Cove fire in Geraldton was at emergency warning level; while the Utakarra fire, also in Geraldton, had been downgraded to watch and act, Guardian Australia and Reuters reported.
The Insurance Council of Australia said the NSW and Queensland blazes have so far resulted in 450 fire-related claims, worth roughly $50 million.
Hot and dry conditions are likely to persist across Queensland and NSW.
"We will not have all these fires contained and locked up for many, many weeks," Shane Fitzsimmons, NSW Rural Fire Service commissioner, told Reuters. "Unfortunately, what we need is rain."