Queensland unit owners at risk of skyrocketing insurance costs | Insurance Business Australia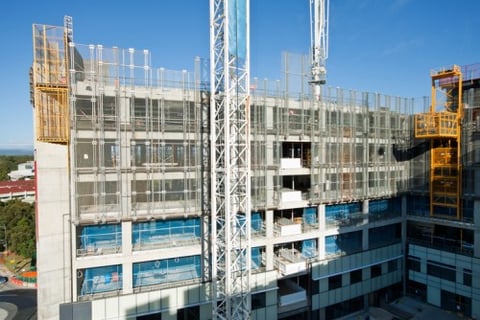 Queensland unit owners are in for a lot of financial pain and more should they continue to remain unaware of whether their building is clad with flammable materials.
Strata experts issued the warning as hundreds of thousands of Queensland residents continue to live in buildings covered in flammable aluminum cladding – eight months after the same deadly material had exacerbated the Grenfell fire blaze in London, killing 72 people.
Paul Morton, Lannock Strata Finance chief executive, said "[Australia]'s got a really big problem with aluminum cladding specifically," and that this poses not only the obvious potential fire risk, but also financial burdens for the owners of properties built with dangerous materials, which he said could cause body corporates to delay action, Domain reported.
And if body corporates do nothing, the first to take the hit would be the many unit owners, in the form of increases in their insurance premiums.
"I would think for the majority of unit owners, their pain point will be when their insurance renewal comes in," Ross Daley, Solutions in Engineering chief executive, told the property solutions website. "If they can't provide the information [that the building is risk-free] there may be a premium increase."
Morton said he'd heard of premium increases of up to 300%.
"[Insurance companies] need to know for sure the building doesn't have the bad cladding," Morton told Domain. "You're guilty until proven innocent."
Morton said apartment owners are left with two options to deal with the issue: to either shell out cash to get the building inspected and to rectify any issues with flammable cladding, should they arise; or pay a speculative insurance premium.
According to Chu Underwriting Agencies' Kimberley Jonsson, she has yet to see more than a 60% increase in premium from her company, but couldn't rule out higher increases from others.
Jonsson said Chu had identified that 4% of their insured properties were at risk, but more had the cladding present. She also said some strata insurers bring in people to inspect properties for flammable cladding, but their advice couldn't be totally relied on.
While the Queensland government has made measures to ban the use of the material and shift responsibility from owners to those responsible during construction, Morton said owners of existing buildings must do their part to ensure their building is safe.
"No matter how the problem happened along the way, it's the owner's responsibility," he said.
But more than the short-term financial pain, Morton was concerned that the problem with flammable cladding could cost lives.
"In the longer term it's about people's lives and safety," Morton told Domain. "There won't be a big fire tonight or tomorrow night where 10 people die, but as time goes on there will be a disaster."
Related stories:
Government intervention needed to address major issue - expert
Building defect 'epidemic' creating broker opportunity