RACT warns about faulty Takata airbag inflators | Insurance Business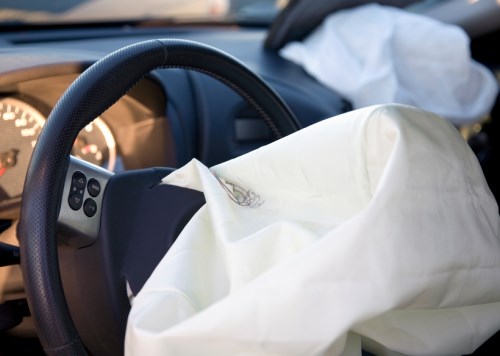 Insurer RACT has renewed warnings to replace faulty Takata airbag inflators, urging vehicle owners not to underestimate the seriousness of the national recall and "don't die wondering."
Faulty Takata airbag inflators have reportedly caused 24 deaths and 266 injuries worldwide, with one death in Australia.
A new website and advertising campaign, "Don't Die Wondering," have recently been launched by the Federal Chamber of Automotive Industries (FCAI), to encourage owners to check if their vehicles are fitted with a faulty Takata airbag inflator.
Darren Moody, RACT general manager of mobility services, said people are still not taking the airbag recall seriously despite having been contacted by letter, phone, and text message.
In Tasmania alone, there are still 33,000 vehicles affected by the Takata recall and 250 vehicles in installed with the critical Takata "alpha" airbags.
"People with Takata 'alpha' airbags in cars manufactured between 2001 and 2004 are particularly at risk," Moody said.
Models include Honda, Toyota, Nissan, BMW, Mazda, and Lexus.
"They have been rated high-risk and people should not be driving vehicles with Takata 'alpha' airbags," Moody said.
In fact, the insurer noted that there is a one-in-two chance of Takata "alpha" airbag inflators rupturing and propelling metal fragments and shards throughout the vehicle cabin when deployed in a crash, which can cause serious injury or death to vehicle occupants.
"Vehicles installed with Takata 'alpha' airbags should not be driven and the vehicle manufacturers should be contacted immediately," RACT said. "Make sure you and your loved ones are not underestimating the seriousness of this national recall and don't die wondering."
Related stories:
Popping the bonnet on automotive product recall insurance
Weekly Wrap: Major insurance player reveals biggest business risks