Popping the bonnet on automotive product recall insurance | Insurance Business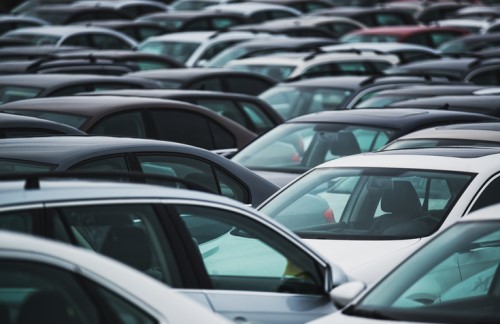 The Allianz Group has been in the international driving seat for automotive component recall insurance for decades. With years of experience and data under its belt, the insurer is truly geared up for almost anything, even as the revolutions of change take the automotive industry to new realms.
Allianz entered the product recall space in the 1970s and established its automotive component recall business within its German headquarters, located in the heart of the world's most prolific car engineering country. After 40 years, Allianz remains a major global underwriter in this space.
"The automotive component industry is moving and growing, and Allianz is moving and growing to match," said Christof Bentele, head of global crisis management at Allianz Global Corporate & Specialty (AGCS), the commercial insurance arm of the Allianz Group.
The most significant change to the automotive industry in recent years has occurred within the supply chain. The days of a single original equipment manufacturer (OEM) making all parts are well and truly over. Instead, today, OEMs are more "assembly plants," if not "marketing companies" at the extreme end, according to Bentele.
As such, everything is done by the suppliers, and these suppliers fit into different tiered categories. Tier one suppliers make systems for vehicles, such as braking or electronic. Those businesses then have second tier suppliers who manufacture component parts to go into the systems, such as brake pads for the braking mechanisms. But, where do they source the material to make the component parts? The third-tier supplier or raw material producer… And so, the list goes on.
"This is a very dynamic industry," Bentele told Insurance Business. "Suppliers in the automotive industry have grown beyond automotive component manufacturing and are now supplying goods to other sectors and businesses. Electronics is a perfect example. Suppliers once originally focused on producing electronics for cars are now producing for other industries, like household goods."
With such a complex supply chain, who is held accountable if something goes wrong? Which party buys the insurance? It's not the OEMs, Bentele explained. OEMs push liability onto first-tier suppliers (often via contract) who will then try to push the liability further down the supply chain, if possible. Consequently, smaller companies at the lower end of the supply chain might struggle to cope with a large recall, which is why insurance is essential.
In the 1980s, for example, if Ferrari had a problem, all the company needed to do was recall the impacted Ferraris. As Ferrari belonged to Fiat since the 1960s, Fiat has numerous other platforms that might use the same problematic component part(s). Fiat's competitor Volkswagen also has numerous platforms which might use the affected product, as do many other auto companies. Hence, the problem grows exponentially and quickly skids out of control.
"Today, if something is wrong with an airbag or brake pad, the repercussions can be huge," added Bentele. "Oftentimes, the tier two suppliers that produce such component parts are smaller companies being held liable for a large recall - which could possibly destroy them. This is why it's imperative for them to seriously consider purchasing bespoke recall insurance."
Related stories:
Product Recall coverage blocking the 'mummy-blogger takedown'
Product recall risk requires broker role