Royal Commission fallout: general insurance brokers can't rest on their laurels | Insurance Business Australia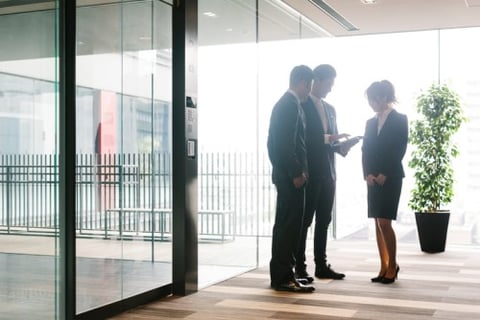 The Royal Commission report into Banking, Superannuation and Financial Services has called for a major overhaul in industry regulation and conduct, and has been met with mixed responses from across its targeted industries.
It included 15 recommendations for the insurance sector, and while some areas of financial services breathed a sigh of relief that they may have emerged relatively unscathed, others say that every corner of the industry needs to hit the ground running and seriously rethink its approach to client interests.
According to Paul Muir, founder and director of Compliance Advocacy Solutions, the industry will especially need to examine Volume 2 of the final report. This volume details case studies of misconduct occurring within various organisations, an insight which Muir says is invaluable to companies looking to reassess their remuneration structures, governance and compliance obligations.
"I have seen some commentary that the report may not have its desired impact, but I don't agree with that at all," Muir told Insurance Business.
"People have seen it and assumed that there won't be much by way of changes to the law, but they haven't really thought about how the outcomes Commissioner Haynes has outlined are going to be achieved."
"Everyone is very much focused on Volume 1 of the report which outlines what the 76 recommendations are, but very few are commenting on Volume 2, which is really the more insightful piece," he explained. "It analyses each case study and gives views on what went wrong, where conduct fell below community standards and expectations. The challenge for the industry is going to be understanding the compliance processes it needs to adapt to, and what the new benchmark for community standards and expectations is going to be. That will be the key as to whether we get this right or wrong."
Some of the report's most important insights are undoubtedly its comments around broker remuneration, with the recommendation being to gradually reduce commissions over time. Muir says that although the next steps for general insurers and brokers are less clear, brokers would be wise to use the three-year period set out to substantially review their own practices.
"Brokers may say that they've come out of the report unscathed, but this is a strong signal to the industry that they need think about how they will be remunerated going forward, and whether their current model is appropriate," Muir said.
"The insurance broking industry needs to come to terms with the norm that if you are acting for another, you must be acting in the best interest of that other. Hayne may be saying that the industry has three years to sort this out before further review is undertaken.
"If insurance brokers don't start looking at how to align their remuneration schemes away from relying on commissions, they might be caught out in three years' time."