Sedgwick offers support amid COVID-19 outbreak | Insurance Business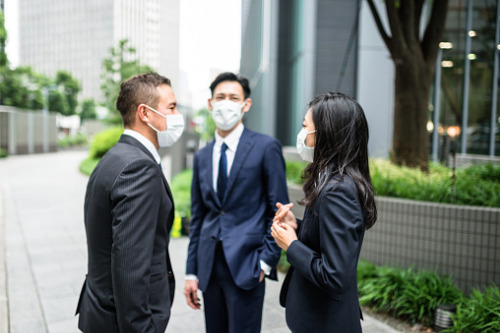 Sedgwick, a global provider of technology-enabled risk, benefits, and integrated business solutions, has expanded its service offerings in the wake of coronavirus (COVID-19) outbreak.
Sedgwick's clinical consultation solution now offers 24/7 nurse triage services to help those employees who were exposed to COVID-19 determine whether or not they should seek care. These nurses can advise employers regarding testing options and suggested direction of care.
The firm's crisis care nurses can also assist employees who have been diagnosed with COVID-19 on how to manage the illness, with all care and services to be coordinated telephonically to limit exposure to others.
"The crisis care program was started with the intention of helping clients prepare for the unexpected so they could feel completely supported amidst stressful situations and complex crises," said Andrea Buhl, managing director of clinical operations at Sedgwick. "As coronavirus continues to spread, it made sense to expand the services of the crisis care program to support the needs of our clients. We want to help ease the minds of those impacted and stop the outbreak from spreading as effectively as possible."
In the US, Sedgwick's repair solutions division teamed up with environmental consulting firm EFI Global, to enable its approved network of contractors to assist clients in assessing sites, writing cleaning protocols, overseeing the work, and performing testing of indoor environmental quality – all in accordance with the standards of the Centers for Disease Control and Prevention.
Sedgwick said it has also reached out to its clients around the globe, to actively educate leaders on best practices and work with senior leadership to implement workplace polices in response to the outbreak.