"She was an absolute champion" | Insurance Business Australia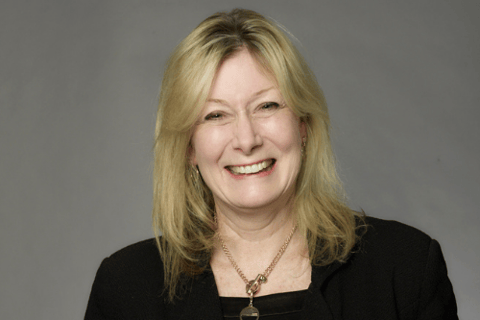 On September 03, entries close for the first Allianz Donna Walker Awards. The awards highlight individuals who have contributed significantly to the development of insurance professionalism, diversity and inclusion.
Read more: ANZIIF introduces Donna Walker Awards
Prue Willsford, CEO of the Australian and New Zealand Institute of Insurance and Finance (ANZIIF), remembers meeting Walker (pictured) for the first time. It was eight years ago and Willsford had just started in her CEO position. She was busy reaching out to people in the industry to learn more about her role. Walker came to her.
"Donna was one of those people who introduced herself very politely and gently, and let me know that she was there to provide any insights into the insurance industry that I needed. She truly believed in technical capability and the role of association in building professionalism within our industry," said Willsford.
Walker was a board member with ANZIIF and Allianz Australia's chief technical officer. She died suddenly in 2019. ANZIIF's CEO said Walker was an exceptional person.
"Donna was truly the whole package. She was smart – and I mean really smart – but she was also one of those people who wore that quite lightly. She had a unique mix of technical smarts and people smarts," she said.
Walker's death deprived the industry of a future insurance company leader.
"I think our industry is poorer for that," said Willsford.
Walker also possessed an unusual combination of people skills and intelligence.
"Donna was warm, funny, generous with her time and I think part of the reason she was so good with people is because she was an exceptional listener," Willsford said. "When you were talking with her you knew that you were properly heard and that's quite a unique combination of skills."
When asked what she remembers most about the work Walker did with ANZIIF, Willsford teared up.
"I know it's been a couple of years but I'm still actually quite sad," she said.
The ANZIIF CEO remembers Walker's unfailing support and curiosity.
"I think for me it's that unfailing sense of support but at the same time curiosity," she said. "So her ability to ask good questions, to be thoughtful and to provide really practical help at the same time, just a lovely combination."
One other area of Walker's work stands out for Willsford.
Read next: Diversity drives better outcomes
"Donna was an early leader in diversity and inclusion," she said. "And it is fair to say that the insurance industry has not been at the forefront of diversity and inclusion and she was an absolute champion of, not only women, but all forms of diversity and inclusion. That's something she put a lot of her personal time into, supporting not only individuals but interventions and other structural changes across our industry that would genuinely make a lasting difference. And she did."