Should insurance brokers consider an MBA? | Insurance Business Australia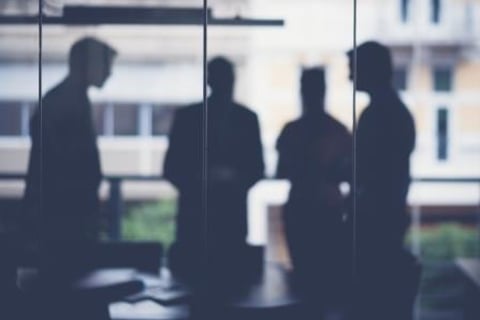 Ongoing education is critical to the long-term success of any broker and many consider undertaking an MBA in order to improve their value proposition and reach greater career heights.
However, taking on an MBA can be an intimidating prospect for brokers who are often overworked and under pressure – so is it really worth it?
Pat Gillett, MBA course coordinator at Southern Cross University, has no doubt that it is. He says an MBA doesn't have to be daunting – in fact, it's the ideal option for anyone looking to explore new opportunities and develop their skillset.
"An MBA is an internationally-recognised degree with broad applications," says Gillett. "Once you've honed your network and management skills, it can open up a whole new range of opportunities in your broking career."
Gillett also says one of the key benefits of the MBA is its adaptability, which encourages students to develop, as well as the various options that give students a tailored learning experience.
Currently, Southern Cross University Online offers four specialisations in its MBA program and active steps are taken to keep the course up to date and relevant to students.
The MBA Course also has a broader review process every three years, in which the course Learning Outcomes and related unit content is closely examined to ensure that it is meeting industry standards.
However, a Generalist MBA can offer brokers the most immediate benefit in the workplace.
One advantage of a Generalist MBA over a specialised one is that a learner can gain a broader understanding of how company functions can be applied across a range of industries and careers.
Although a specialised MBA will cover some of the same general information, it can be more limiting in determining the route you decide to take after completion.
Importantly, SCU staff strive to ensure that students are exposed to the most recent teaching examples possible. This is achieved through internal and external research activities, by reviewing academic literature, and by liaising with industry contacts.
Ethics are also a key part of course discussion – a critical inclusion, particularly in light of recent events such as the Royal Commission. Lecturers draw on numerous practical examples of ethical dilemmas, which are then discussed and critically analysed. Students are also introduced to the most commonly recognised alternative views of ethical behaviour – Individualism, Moral Rights, Utilitarian and Justice View – along with a variety of frameworks for maintaining high ethical standards in the workplace.
"Many of these discussions draw on reports and findings from very recent high-profile cases, such as the recent banking royal commission and Facebook's data breaches," says Gillett.
A common concern raised is that working brokers may struggle to find time for study, or that it may be too challenging for those who haven't studied in a while. However, Gillett stresses that this shouldn't put anyone off from giving it a try – the tools are in place to facilitate those with differing schedules and demands.
"We've got a strong support network at SCU Online; the members of our MBA academic team are first and foremost educators," says Gillett. "They're deeply invested in the broader learning outcomes of their students."