Solution Underwriting launches commercial legal protection cover | Insurance Business Australia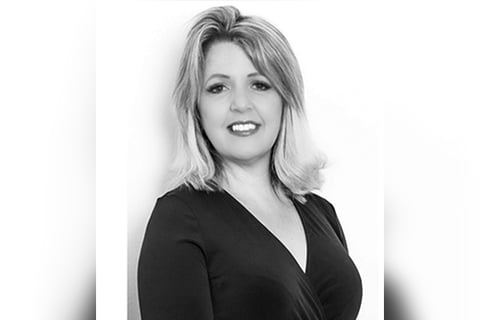 Solution Underwriting has launched its commercial legal protection cover to improve the legal protection of clients, and enable them to both defend and pursue matters before they arrive at litigation.
Within the policy are a total of seven "Heads of Cover" that protect against issues such as debt recovery, landlord disputes, and tax audits. Anita Lane (pictured), director at Solution Underwriting, says the cover is designed to provide SMEs with legal advice.
"It's designed to help businesses in the event of them wanting to defend a dispute or pursue a dispute relating to their core business activities," she explained. "It's there to be able to allow small businesses to potentially deal with issues that could be resolved earlier, and not lead to full-on litigation."
Read more: Solution Underwriting on specialised NDIS support
Lane concedes that the new cover is not a substitute for general liability or professional indemnity, but it is instead designed to "complement" them.
The heads of cover were designed with the SME space in mind, in terms of which areas of legal protection matter most to these businesses, while also giving them access to legal advice through Sparke Helmore lawyers.
"Each head of cover is designed and written in plain English. It's one of those policies where it's got a heading, it tells you what it covers and doesn't cover, and it's very clear [with its]intention," Lane continued."The first head of cover is contractual dispute and it always ties back to the clients' core business… A contractual dispute is not only about defending their claim, but it's also about pursuing a claim in the event of there being any sort of issues relating to retailers with product suppliers.
"The second head of cover is tax audit, which people can [also] buy as a standalone product … It [covers] the cost associated with businesses having to be audited and getting your accountant to put everything together, going through the audit process and then again, finding out at the end of it if there's been any issues."
Read next: Protecting your business from COVID-19 scams: Expert
Lane believes the commercial legal protection cover is competitive and delivers value to the SME market because most other insurance policies are about "defending yourself," while this cover "actually gives the client the ability to be able to pursue a dispute as well and take it on knowing they have the comfort of legal advice and legal expenses being paid for them," she said."I think there's a lot of people who think 'I don't know where to go [and] it's going to cost me lots of money to actually stand up for myself.'"
Moreover, Lane noted that every policyholder will have access to advice via email, phone or other methods of communication. Notably, they will not only have this for heads of cover under this policy, but any legal question or matter that comes back to the clients' core business.