Strata insurer wins national award | Insurance Business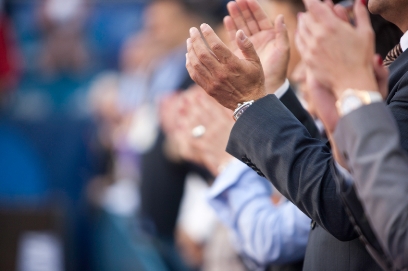 A leading strata insurer has been recognised as one of Australia's best employers this week – a feat the firm has accomplished for the second year running.
QUS was named as an Employer of Choice in the 2018 Australian Business Awards – an accolade which is given to firms that have created positive and productive workplaces.
"Employers that adopt leadership and management practices that engage and motivate individuals to achieve a high standard of performance have been recognised in this year's Employer of Choice Awards," said Tara Johnston, program director for the Australian Business Awards.
"Higher-performing organisations make better workplaces because people are more invested in the organisation's goals and are generally more satisfied with their working conditions, than those of lower-performing organisations," she added.
Craig Hodgson, GM of QUS, said the award is recognition of the culture, leadership, employee education, and training & development within the company.
"As an organisation we believe the brand of our employees is equally as important as our company brand," he said. "We have invested heavily in working with all our employees to develop and promote their own brand and expertise in all things strata insurance."
Hodgson also told Insurance Business that the company's achievement should send a message to brokers that they can expect a superior service from QUS.
"Having a happy and engaged team means that as an organisation we are able to deliver exceptional levels of service and expertise to our broker partners, helping them in turn to grow their business," he said.
The Employer of Choice Award recipients will go on to participate in the international chapter of the program at the World Business Awards whereby participants are provided with the unique opportunity to benchmark themselves against the top performers globally.

Related stories:
Nominations for icare's 2018 CASE Awards open
Retired fire chief scoops inaugural FM Global award