Suncorp blasted for lowballing flood victims | Insurance Business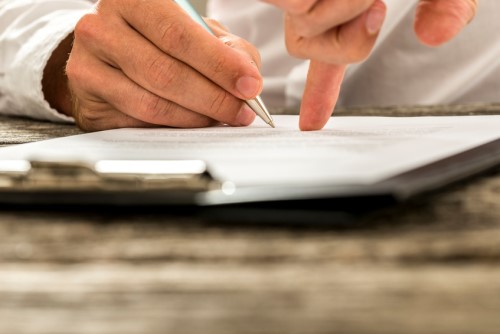 Suncorp allegedly offered to pay flood victims $30,000 for a damage claim that would eventually cost $744,000 to repair, a complainant told the financial services royal commission.
According to a report by Business Insider, the commission also heard that the insurer refused to pay for temporary accommodation to Bernadette Heald and her family, whose Hunter Valley, NSW home was damaged by a storm and the accompanying floods.
"[Suncorp] were supposed to help us, and we got nothing," she told the commission hearing. Heald is married and has two children, one having undergone a heart transplant and another with mental health issues.
Following an engineer's report, Suncorp offered $30,000 to settle the insurance claim, but Heald and family requested a second opinion, which said the house should be demolished and rebuilt. Suncorp rejected that opinion, the royal commission was told.
"The fact that we had to live in a house for over two-and-a-half years that was broken, that they knew about, and we had two special needs kids which they knew about right from the word go, was atrocious," Heald said, adding that her daughter had trouble sleeping for fear of the house collapsing on them.
It was only in January 2017 that the insurer granted the family temporary accommodation. It also increased the offer to $635,000, but the Heald family rejected it and stood their ground that the payment should be $744,000, taking the case to the Financial Ombudsman Service.
The house's rebuilding is targeted to finish in early 2019.
Mark Costello, a counsel assisting the commission, asked Suncorp's head of insurance Gary Dransfield how the insurer could mishandle the case so severely
"May I just say one thing: seeing the person affected by it puts a human face on what happened, how we failed the Heald family and for that I'm sincerely sorry," Dransfield was quoted as saying by Business Insider.
Meanwhile, Ziggy Switkowski, Suncorp's chairman, told shareholders that the commission has brought to light the industry's poor processes and behaviours.
"While this is not always comfortable, we welcome any measures that promise to deliver improved outcomes for customers," he said at the company's annual general meeting.
"What we do know, is that the current regulatory environment continues to sharpen the focus on the importance of culture and behaviours in driving positive outcomes for customers," he said.
"Our focus is on continually improving in order to meet customer and community expectations. We will continue to build a culture that appropriately balances the needs of all of our stakeholders."