Suncorp 'hero' shares insight on company's fundraising event | Insurance Business Australia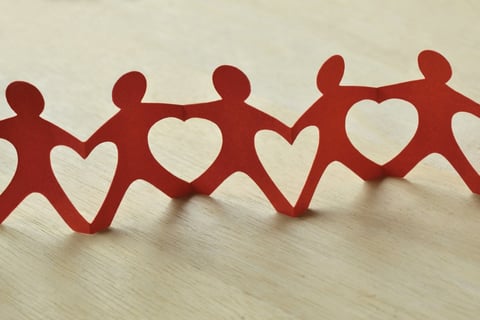 Now in its second year, Suncorp's Spirit to Cure fundraising event aims to raise vital funds for cancer research, support, and prevention through Tour de Cure. Neil Mackenzie, business analyst at Suncorp, shared why the event is close to his heart.
Mackenzie said 2022 marks 15 years since he was diagnosed with Hodgkin's Lymphoma, a type of cancer that affects the lymphatic system and limits the body's ability to fight infection. At that time, he had just returned to Australia after spending five years in the UK, found out his wife was pregnant, the contract on their first home went unconditional, and he started working at Suncorp – and then he found a lump on his neck.
"I will never forget the day I was diagnosed. It was my sister's birthday, [the] 5th of November," he told Suncorp, adding that he focused on what he had to do next despite feeling a roller coaster of emotions.
Focusing on Suncorp's support for him, Mackenzie said: "Suncorp [was] really great; [it] looked after me the whole time. I was able to drop my hours to four days a week or part-time, depending on how I was going."
Read more: Suncorp teams up with FRRR to rebuild flood-hit communities
Now, Mackenzie has participated in the Spirit to Cure fundraising event to commemorate his survival and his anniversary with Suncorp.
"It's great that now I can give back personally and have the opportunity through Suncorp. The fact that Suncorp is getting out there and helping Tour de Cure raise money around cancer research – this is where the best money is spent for me," he said.
"I was lucky to have the benefit of the research into the treatment, to then survive what I had. And you need to have funds to come up with these treatments in the first place. It's important to have the money available for doctors to research, so we can stop it before people have to go through the experience of having it."
Last week, Suncorp's Spirit to Cure cycling team had ridden more than 350 kilometres over three days, from Noosa to Brisbane via Sandstone Point and Ipswich. Its Queensland walking team met the cycling team at the finishing line after a brisk 21 kilometres around the Brisbane River.
The funds will also support local cancer charities, including Bloomhill Cancer Centre, The Ipswich Hospital Foundation Wig Library, Mater Foundation, Sydney Children's Hospital Network, and Koala Kids.