Suncorp suspends new online feature over home-security concerns | Insurance Business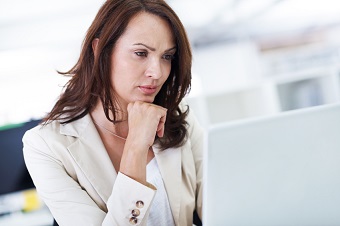 A major home and contents insurer in Australia has suspended its online insurance-quote feature over fears that it may compromise the security of people's homes.
The new online feature was recently launched by
Suncorp
's insurance arm, which includes AAMI, to enable consumers to easily obtain home and contents insurance quotes by filling out an online form.
But here's the catch: Some of the answers to questions about homes were pre-populated, or pre-filled, based on past quotes filled in by customers (actual or potential), building records, or locations – exposing details about consumers' homes to anyone putting in their address,
The Sydney Morning Herald
reported.
Private details that were publicly exposed included whether a house had deadlocks, key-operated locks on windows, and burglar alarms, and smoke detectors.
Privacy advocates were angered by the lapse, saying the online feature would become a treasure trove for criminals on the hunt for homes they could easily break into. Customers were just as peeved, voicing their complaints directly to the company and on social media,
SMH
said.
"@AAMI you have a potential privacy issue. If you do a home insurance quote... it spits out details of the home including security details like alarms, locks etc.," Melbourne-based Pratik Khasnabis wrote to AAMI on Twitter.
"I called AAMI this morning to lodge a complaint, get my details removed, and have this reviewed in general," another consumer, going by the online alias "Gnarl," wrote on Australian online broadband forum Whirlpool. "They are 'escalating' the request and 'waiting to see if other people feel there is an issue too.' I think they are pretty aware of this topic."
Monday afternoon, a Suncorp spokesperson said, "Suncorp has suspended a trial online quoting system following customer concerns." He said that the feature was originally designed "to remove customer confusion," and "is now under review."
The pre-filled information was based on data "collected from customer quotes lodged over the years," the insurer said. "The system asked customers to check this information and edit it if it was inaccurate, or add it in if we didn't have it."
Suncorp said that since the pre-filled information related to buildings, it did "not contain any personally identifiable information." But if any information is determined to be personally identifiable, an investigation can be conducted by Australia's privacy commissioner to find out whether the Privacy Act had been breached,
SMH
reported.
Related stories:
Suncorp's new store to provide unique customer experiences
Suncorp promises AI won't impact jobs