Suncorp teams up with rugby league legend and young athletes to get storm-ready | Insurance Business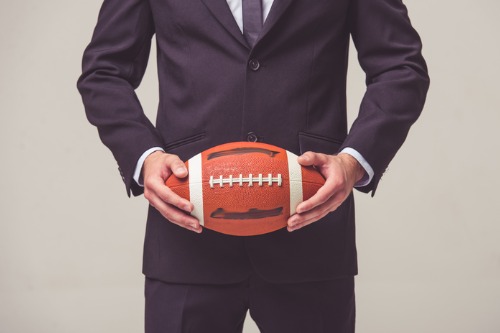 Suncorp has joined hands with rugby league legend Johnathan Thurston and the Wulguru Little Athletics Club to help the number-one storm hotspot in Queensland become storm-ready.
The Wulguru Little Athletics Club is one of more than 40 Townsville-based community organisations who signed up to participate in Suncorp Insurance's Storm Ready Streets initiative, which encourages community groups, businesses, and households to team up and clean up ahead of storm season.
Read more: Suncorp helps Townsville become storm-ready
"I've seen the damage a storm can bring, which is why I've teamed up with Suncorp to encourage Queenslanders to beat storm season," Thurston said. "Helping the young athletes at Wulguru Little Athletics Club clean up their sporting field was a heap of fun and a good chance to teach the kids an important lesson for the future."
Recent data from Suncorp identified Townsville and its surrounding suburbs as the worst-affected region in Queensland for storm-related claims, with the area lodging more than 6,000 storm claims between July 2018 and June 2019 – eight times more than the same period the previous year.
Read more: Suncorp reveals storm damage hotspots in NSW and Queensland
"Across Queensland, we've had more than 90 community groups and more than 260 households sign up to prepare their homes for storm season, suggesting that there's a strong awareness about the importance of storm preparation in Townsville," said Scott Cooper, Suncorp industry and community relationships manager. "Queenslanders can prepare for storm season by completing general maintenance, trimming overhanging trees and branches, removing any loose debris, cleaning out gutters and downpipes, and securing or putting away items outside."