Swift action pays off for CEO | Insurance Business Australia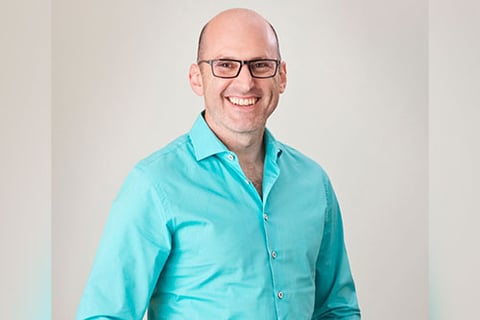 Mark Cohen (pictured), CEO of the Intelligent Thought Division at Claim Central Consolidated, was quick to respond to the pandemic, identifying issues in old tech and developing a popular product to address them.
Watching the pandemic situation unfold while in New York with his boss, Cohen had a strong hunch it would reach Australian shores and immediately put procedures in place for remote work.
"My boss and I were looking, watching it and expecting it to happen in Australia and so we quickly started activating our plan," he said. "We kicked in and responded quite early and we're remote now like everyone else. Even though we're an essential service, we have kept most people at home."
Read next: How brokers can keep their heads in the cloud
Acknowledging that his workforce was very "office-centric", whereby all his contact centres, builders and staff worked from the office, Cohen knew that research would be necessary to reduce disruption.
"We did an analysis while we were still in New York – we ran through everything. The one thing that worried us the most was related to technology, specifically older tech. Things such as office networks we just guessed would be a problem straight up, so we got moving on through most of that quite soon," he explained.
"Getting our contact centres working remotely was very interesting because we had tested remote work before, but we had never tested it in the context of the entire office working from home. It was the older tech, the systems that you would need a VPN for, that worried us the most, so that's where we got started."
Cohen's quick judgement paid off, and after transitioning his workforce into a remote environment, he saw a pivotal sales prospect.
"I think we were accurate on our quick action and we actually saw similar issues from our customers – it's turned out to be a selling point for us," he continued. "Legacy tech is fairly common in the insurance industry and it's typically where the pain points are for people when working out of the office. The product we sell is cloud-based, so we quickly realised our product was very well suited to the world we were entering.
"The bulk of our business is oriented around claims, which are driven around catastrophic events like the weather," he continued. "With the volumes of claims we were getting, we launched VIAAS, which involves an assessor or a loss adjustor doing an inspection of the property or car for a claim and performing their assessment remotely. In today's environment, this has made it easy for insurers to offer social distancing to anyone who needs an assessment."
Read more: Are cloud-based technologies and AI the future for insurance?
The value of the product, Cohen says, is particularly evident as the world recovers from COVID-19. It has made inspections possible for assessors during lockdowns – a step up compared to the "old-fashioned way of legging it around Sydney to do an inspection."
"We'll pick up a claim and handle it by going the whole way through to quoting the work out and then potentially feeding it in because it's automated," he said.
Cohen says the product is also valuable during the recession, as that's when businesses are typically looking at reducing their costs.
"There's going to be a lot of downward pressure in terms of managing costs, people are going to be looking to decentralise value-driven solutions as opposed to legacy expenses solutions – that's where VIAAS can deliver value," he said.