Sydneysiders urged to brace for a severe storm season | Insurance Business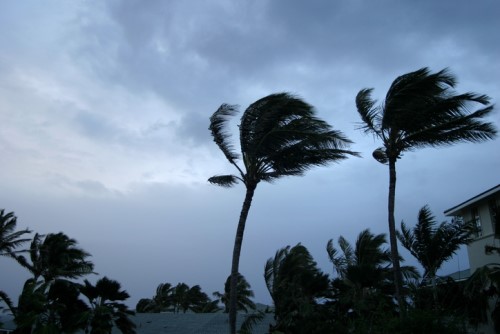 Sydneysiders have been urged to brace for another "violent" storm season this summer, after new data from NRMA Insurance revealed the city's worst-hit suburbs from last year.
Last summer was the most intense storm season for Sydney in four years, with storm-related claims accounting for 61% of all home insurance claims during 2018-19; while December was the worst month, with 86% of claims resulting from storms, including the catastrophic December 20 hailstorms, NRMA data has shown.
Read more: Insurance bill for Sydney hailstorm reaches $1.27 billion
Berowra Heights, Castle Hill, and Chipping Norton were the top-three most storm-affected suburbs in Sydney, followed by West Pennant Hills, Baulkham Hills, Casula, Quakers Hill, Berowra, Moorebank, and Glenwood, The Sydney Morning Herald reported.
Read more: Suncorp reveals storm damage hotspots in NSW and Queensland
Rob McNeill, NSW State Emergency Service deputy commissioner, said he expects this season's storms to "bring large hailstones, tornadoes, heavy rain, localised flash flooding, and damaging winds" between October and March. He also noted that while storm seasons were "pretty consistent over decades," the biggest change in recent years was the season increasing in length.
"What is changing is the storm season corresponds with the bushfire season, which can give us some quite unusual situations like [in September] we had storms running through Sydney and also had bushfires impacting out in the Lithgow area," McNeill told the publication.
Storms also bring "greater damage… to more buildings, more people, more vehicles" as Sydney grows and the city's boundaries stretch further west.
"If a tree falls down in the middle of a paddock, it doesn't do damage to anyone," McNeill told SMH. "If it falls down in the middle of the suburbs of Wollongong or the Northern Beaches of Sydney or Katoomba, there is a chance to land on a car or damage some property."
Alex Mazzoni, NRMA Insurance manager, reminded residents that "prevention is key" to mitigate the risks of storm damage.
"Trim your branches, clear your gutters and secure loose items in your garden on your balcony," Mazzoni told SMH. "Severe weather can strike at any time, so these little actions can make a big difference. What we're seeing is there's an increased risk of storms along the coast of NSW. A long-term trend that we're seeing is the risk of hailstorms shifting south from more northerly areas [like northern NSW] to areas with larger populations like Newcastle, Gosford and Wollongong."