Taela Bloemers challenges stereotypes | Insurance Business Australia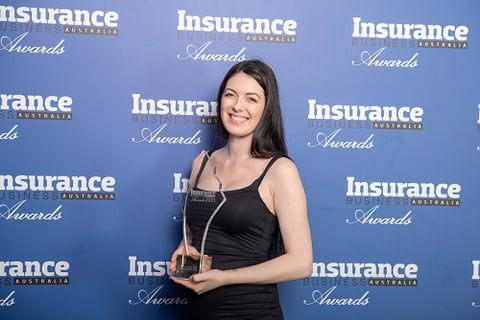 Recently recognised as Australia's Young Gun of the Year by Insurance Business, Taela Bloemers is expecting her first child this year, but she has no plans to let motherhood hinder her career path.
"I really want to show that you can integrate motherhood and a career, and be successful in both," said the account manager at Queensland-based Regional Insurance Brokers.
"Women tend to think that they have to sacrifice one or the other, and whichever path they pick, there will be a negative judgement, but it shouldn't be that way."
Bloemers plans to resume her account manager role after taking a short break for maternity leave, and she hopes to continue climbing the career ladder and advancing her role within the industry.
"I'm very fortunate because my husband is going to stay home to take care of the baby," said Bloemers. "We're both trying to work together to change the stereotype that the woman has to be the main caregiver." With dedication and support from her leaders, Bloemers hopes to realise her goal of reaching a C-suite position one day.
"As an industry, we need to start visualising women in senior roles as the new norm," she said.
Bloemers has encountered challenges as a female in the industry, and on one occasion she left a company because of a gender pay gap. However, she strives to break down the barriers that can hold women back and encourages women to have confidence in their abilities.
Having started her insurance career as a receptionist just eight years ago at the age of 17, Bloemers gradually worked her way up the ladder to the role of commercial broker at Austbrokers, before landing at Regional Insurance Brokers last year. She attributes her early success to her own hard work and the constant support from Regional Insurance Brokers.
"It's not often that you find people who are truly excited for your career to progress but my leaders really back me in my ambition." she said. A fierce advocate for the insurance industry, Bloemers strives to promote it as a career choice for young women.
"One of my goals is to educate young people about what a great career this is and to prove that you can have a family and still climb the corporate ladder if you put in the effort," she said. "You have to know what you want in life. Set clear goals and find the right people to help you get there."