The insurance cover busy businesses haven't stopped to think about | Insurance Business Australia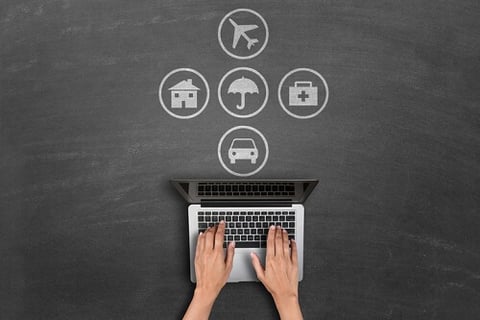 Equipment breakdown cover may not be new on the market but it remains misunderstood and underutilised.
A recent statistic from Vero revealed that only 20% of SMEs have their equipment insured for breakdown. So, with the definition of equipment ever expanding, do businesses truly understand their risk? Anthony Pagano, head of commercial intermediaries at Vero, doesn't think so.
"Many of today's busy businesses simply haven't stopped to think about how broad the definition of equipment has become," Pagano told Insurance Business.
"Most still believe it's limited to mechanical items in a manufacturing workshop, the fridge in the back room or the air conditioner on the roof. Every business could be impacted should its switchboard, transformer or even the electrical wiring fail."
With technology now at the heart of the majority of businesses, the importance of equipment breakdown cover continues to grow. Vero recently expanded its cover in the market, and Pagano said that as the pace of technological change continues to develop, risks are rising.
"What was a minor exposure five years ago when a machine was new and supported by the manufacturer, is suddenly a major exposure as a complete upgrade may be the only way to get up and running again," Pagano continued.
"Most businesses know how frustrating the loss of computer based equipment and systems can be, but I don't think many have analysed if their business could even continue to operate in the event of a failure.
"Gone are the days where you could make up for the reduced output the old-fashioned way with extra hands and tools. A significant breakdown is not just an increased cost of working expense, it is going to hit the bottom line."
Pagano said that, historically, there has been a perception that equipment breakdown cover is a tough sell and can be "problematic" when it comes to claims but he believes options today "are much simpler and broader." As such, brokers should look to educate their clients on the cover and the exposure they face.
"It is important for brokers to ask businesses to stop and re-assess the equipment exposures they have today, as they are likely different to the last time they considered it, even if this was just a few years ago," Pagano continued.
"Brokers can better understand a client's needs by asking how they generate income from their business, what are the most efficient systems or machines that allow them to generate this income, can the business still easily repair this equipment, and could the business continue to operate if one or all of the critical items of equipment failed.
"If the client is uncertain, chances are there is an opportunity to educate and provide some value."
Related stories: