The insurance industry's massive talent hole | Insurance Business Australia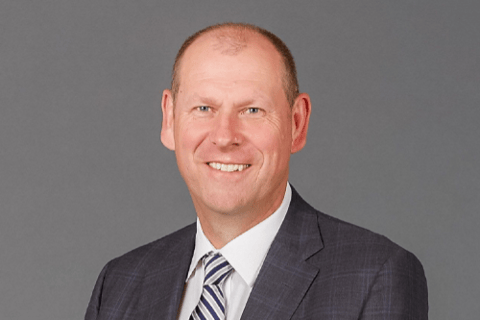 Across Australia, industry insiders say it's harder than ever to find qualified staff. One broker described it as a "massive hole of talent." Years of offshoring entry level positions, online systems taking over jobs and a lack of training schemes are all playing their part.
"It's exceptionally difficult to find anybody with any experience," said Michael Steep, director of Sydney based, Risk Advisory Australia. He said many colleagues across the Insurance Advisernet network are often in the same predicament.
On the eve of Sydney's latest COVID lockdown, Steep advertised for an account manager. The vast majority of applicants lacked sufficient qualifications. He's still looking.
In Canberra, Peter Chamberlain, director of allinsure, said half the brokerage firms in the ACT are advertising open positions.
"There are currently seven or eight job ads for insurance brokers and there are only about 15 brokerages in Canberra," said Chamberlain.
In Queensland, Dale Hansen (pictured above), director, Austbrokers Coast to Coast agreed, but said offering greater job flexibility can help offset the struggle to find staff.
"There is a rather large, vast, untapped talent pool out there," he said, referring to mums, care givers and other people with valuable experience relevant to the insurance industry.
Hansen said these potential recruits are available but need flexible hours, the option to work remotely together with IT systems and a work culture that supports them.
"We recruited on that basis and, to be honest, we were inundated with responses," he said.
But Hansen said this isn't a long-term solution and doesn't work for all positions.
Steep agreed and said in an industry like insurance, which depends so heavily on customer service, it's not a solution to the staff shortage.
"A hard market and COVID has created a situation where people are not responding in the appropriate timeframe," he said. "It's difficult. But for certain industry jobs, flexible hours do work."
Steep stressed the importance of having staff that understand the importance of the customer relationship. This includes accuracy and due diligence in insurance documentation. He had to fire a couple of staff because they "couldn't cut the mustard."
"I've had clients for 10 years and they've never had a claim. So, what are they spending their money on?" he said.
Years of the big insurers offshoring entry level positions together with online systems taking on the more basic underwriting and administrative tasks are now taking a heavy toll.
"There are no training positions. You've got to cut your teeth somewhere so if you're coming into the industry as a junior, where do you start?" said Steep.
Steep said recruits need to understand the importance of the customer relationship. He also said accuracy and due diligence are critical. Some staff he's recruited "didn't cut the mustard."
Hansen would like to see an industry-wide recommitment to training and development.
"We can't just assume that someone will be out there that we can pick off when we want them," he said.
Finding suitable staff is especially difficult for smaller brokerages who don't have the resources to use recruiting agents.
"There are no quality staff out there and the ones that are, are happy where they are and not looking to move," said Steep.
Steep said the answer is education, including more graduate programs through universities, cadetships and traineeships for rural areas. The industry also needs to promote itself better and offer clear career paths.
"The smartest guys coming out of universities are not going into insurance companies," he added. They go into banking and finance instead, he suggested.
Steep said in recent years banks have done a much better job than the insurance industry providing training programs and promoting banking and finance to prospective employees.
"For such a big industry, our processes and training are still done very haphazardly," he said, "the industry has done an exceptionally poor job of bringing people in."
For his next hire Steep said he will go directly to a university. He hopes to convince a youngster looking to get into banking and finance that insurance could be a better fit.
It's another sign of how difficult recruitment has become. Steep said there's now an urgent question facing the industry: "How do you find the appropriate people that can understand insurance is a good career?"