The verdict is finally out on ACT's CTP | Insurance Business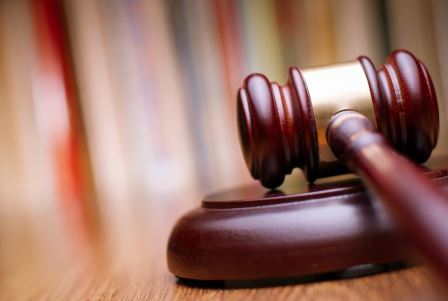 Six months after the ACT government called on 50 regular people to fix Canberra's sky-high compulsory third-party car insurance, and the verdict's finally out.
The ACT government has promised to abide by the jury's decision, and wants laws drafted by the end of the year.
Currently, almost 285,000 Canberrans are paying an average of $591.20 per year for CTP – that's nearly $100 more expensive than the nationwide average of $495.50.
Canberra's first citizens jury has opted for the model where anyone in a car accident will be covered regardless of fault for up to five years for medical treatment, care, loss of income and dependent support in the case of death, ABC reported.
The selected model could potentially save Canberrans between $90 and $170 per year on CTP premiums;, would increase by 40% the number of injured people who are covered by CTP insurance, and would also cover accidents where no one is at fault.
In its final report to the government, the jury said "[the model] provides early access to medical treatment and economic support without having to establish fault. Everyone is entitled to the same benefits under the defined benefits scheme for up to five years."
However, the decision limits longer-term payments to people who are severely injured, as protection against false and exaggerated claims.
Under a measure called whole person impairment (WPI), people seeking payments after the five-year cut-off for medical treatment, care, income loss, or reduced quality of life would need to prove they meet the 10% WPI threshold, the report said.
According to a modelling showed to the jury, some 50% of those who were not at fault under the current scheme would not meet that threshold.
Quality-of-life payments can be claimed within the five years if the injured person meets the 5% WPI threshold.
Jake Krausmann, Suncorp representative, said the chosen model would make the system "simpler and clearer."
"At the moment there's a big hole in the CTP insurance landscape, around a third of people injured are not properly covered," Krausmann told ABC. "This decision will close that hole to give adequate cover to everyone."
He also said the scheme was generous with relatively low thresholds.
"If they've got a significant injury they're going to be looked after," Krausmann said.
Walt Hawkins, principal of Maurice Blackburn's Canberra office, wasn't as positive with the jury's decision, saying it would "drastically limit" the rights of people injured by someone else's negligence.
"The imposition of the 10% WPI threshold and caps of five years is going to create a lot of problems for a lot of people," Hawkins told ABC. "Some people are going to end up unable to work, unable to pay rent, meet their mortgage payments, and will have to rely on welfare. We have the best CTP schemes in the country and now I think we're going to have one of the worst."
In a dissenting report, a small group of four jurors said the chosen model "reduces compensation in the ACT by $16m per year," and noted modelling showed not-at-fault victims would lose 49% of their current compensation, ABC reported.
Related stories: