Travel insurance failing to keep pace with modern travellers - AIG | Insurance Business Australia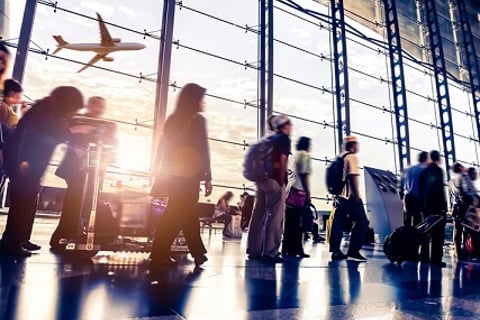 It's rare today that someone will use one travel agent, let alone one travel website, before booking a trip. Data from AIG's "Insuring Travellers in the Digital Age" report states that the average customer looks at 28 different websites over 53 days before setting their plans in stone, and they now have access to live pricing and can bundle their car rental, hotel, and flight all in one booking.
"As travel has also become more accessible and affordable, more and more customers are turning to online travel planning," said Jeff Rutledge, president and CEO of AIG Travel.
But travel insurance hasn't kept up with the shifts in how we travel, according to AIG. Changing customer behaviours around buying travel insurance and static products that haven't kept up with the ways people explore the world are two reasons why the evolution in insurance hasn't happened as quickly.
"Travel insurers' standard method of filing bundled packages requires additional time and resources to deconstruct and re-assemble isolated units of coverage," read the report. "This traditional approach limits travellers' flexibility in selecting personalized coverage, and leads to unnecessary costs for both partners and customers."
When someone plans a trip, they're not necessarily choosing a tour from a major operator or picking a cruise from a well-known cruise line anymore. Travel is now much more individualized – one vacation might include a room booking from Airbnb, a vineyard tour from an independent winery, and an SUV rental from Expedia.
Bookings are also shorter than they once were, said Rutledge. Rather than taking a month-long exotic vacation, today's travellers are going away more frequently and for a shorter period of time. More options to buy adventure translates to more avenues where travel insurance is sold.
"When travel agents first started selling tour operators and cruise lines about 20 years ago when I came to this side of the industry, those were the only folks selling it. Now you have most all of the travel industry distribution selling the product in some form or fashion, and the one common element is it's in the travel purchase pack," explained Rutledge. "Where it's different in this electronic space, whether it's an online travel agency like Expedia or an airline, the consumers are seeing it every time they make a transaction."
AIG's solution is to sell coverage as separate units. Depending on what a traveller needs, they can add policy features for accidental death, medical, baggage loss, vehicle delay, and other risks they might encounter on a trip. The product then becomes relevant and useful for each unique traveller. Young people find this type of product especially appealing, reported AIG, which is important considering that many aren't buying travel insurance in the first place.
One technology is particularly relevant to where travel insurance is headed.
"Machine learning ultimately will help us really get the right product to the customer versus a standard package that everyone takes. We want to always make sure that the baseline of whatever is purchased is very much fit for the purpose, and covers the basic risk that consumers face whenever they travel, but we also want to be very aware that some people do want to just have single benefits," said Rutledge.
"We're seeing much more of that certainly from an interest standpoint, even somewhat generationally with younger travellers. They don't want to necessarily purchase an entire package, they really just want singular benefits."
The president and CEO is optimistic that travel insurance will eventually catch up with what the modern adventurer actually wants from their insurance product. The industry is already making strides faster than ever before.
"There are some great insurance ideas and start-ups out there and companies that are trying to help to bridge the gap to get underwriters there much more quickly, so I would love to say that we're going to catch up very quickly," he told Insurance Business. "As an industry, we're pretty underinvested in this space and it's going to take all of us, or many of us, to really step up and increase our investment in this area so that consumers are aware and are able to more easily access our products and use them when they need it."
Related stories: