Travel insurance sales soar after COVID entry restrictions scrapped | Insurance Business Australia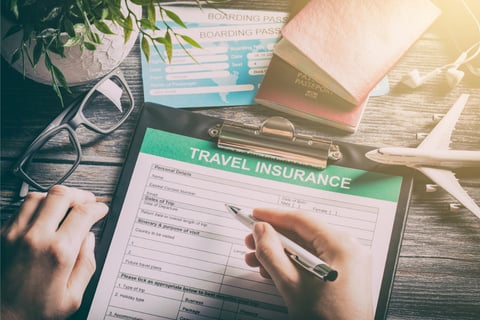 Now that Australia has re-opened its borders and scrapped its COVID-19 entry restrictions, travel insurance policy sales have doubled each month since January 2022, according to award-winning insurance giant Allianz.
Allianz's latest data found that the pandemic has resulted in red-hot demand for travel insurance, especially now that 40 countries require COVID-19 coverage. The Australian Bureau of Statistics' (ABS) Overseas Arrivals and Departures data showed that international departures increased by over 34% in June as Australians clamoured to experience their first Euro summer in two years.
"We have noticed our customers are closely considering and assessing the purchase of their
travel insurance. Customers are taking extra time to consider different scenarios, what may be covered and what is not, and are showing a strong appetite to understand the coverage provided if they become sick with COVID-19," said Allianz Partners chief marketing manager Damien Arthur.
Read more: APRA scraps Allianz's $150 million capital requirement
Allianz's data further found that Europe accounted for nearly a third of international trips, but Asia remains Australians' destination of choice. It also showed that the volume of calls to Allianz this year is more than twice the volume of calls in 2019, with its contact centre fielding a range of inquiries around expired passports, missed flights, and items left on airplanes.
Arthur explained that the increased volume of calls might be driven by the increase in outbound travellers and the constantly changing travel environment.
"After two years of grounded travel plans, even the most seasoned globetrotters need to brush up their travel skills, and some are forgetting the basics of international travel," he said. "The ever-changing travel landscape in the post-COVID world can be challenging for travellers, and if COVID-19 has proven anything, it is the value of travel insurance when travelling overseas."
Earlier this year, Allianz launched a new and simplified travel insurance policy designed for the "new normal" and travellers' current needs.