Underwriting agency to roll out industry "game changer" and double capacity | Insurance Business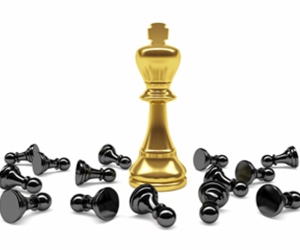 Underwriting group SLE WorldWide Australia has told of plans to double the capacity of at least one of its businesses in 2014 and roll out a new underwriting system in the first quarter which will be a "game changer" for the industry.
SLE WorldWide, which consists of SLE, Mobius
Underwriting Australia
and Pacific Underwriting, has this year been designing and developing an underwriting system which will enable it to provide detailed data analysis to its clients and partners.
"With our new underwriting system we will provide analysis to our clients and insurer partners better than any of our peers,"
Brad French
, MD of
SLE Worldwide
Australia told
Insurance Business
. "It will be a game changer."
French told
Insurance Business
the company also plans to double Mobius' capacity in the coming year.
"Lloyd's has never really played in the commercial property market but it placed $110m with Mobius and we plan to double that over 2014. All our companies grew this year because of our ability to attract capacity and because of our data analysis tools – we are able to give clients what they cannot get from our competitors."
French explained that the group had obtained greater capital throughout 2013 – including increasing liability capacity for Pacific Underwriting to $50m with support from Ace – and had a high renewal rate but noted the competitive casualty market was challenging.
"The casualty market this year was one of the most competitive ones I have seen since the 1990s and that won't change in 2014," French said.
"Insurance is cyclical so in order to be successful one has to work with cycles, using data and data analytics. As a smaller player, we can analyse our data and books of business to a high level so we can identify profitable areas.
"We service our clients in a way that is far better than the big insurers so it gives us an ability to play and compete with the big insurers and not just on price."