Update on NSW and NT weekend disasters | Insurance Business Australia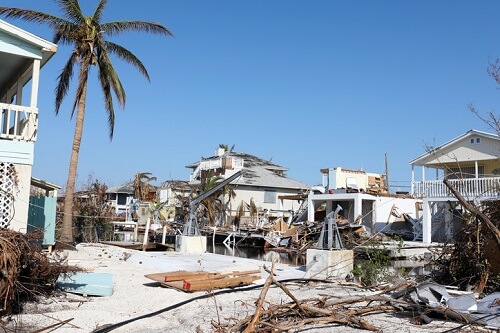 Claims numbers continue to rise after a weekend of natural disasters that damaged or destroyed properties in the Northern Territory and NSW Far South Coast.
On Saturday, tropical cyclone Marcus lashed across Darwin and nearby areas, resulting in more than 1,800 claims so far, while Sunday saw bushfires ravaging the town of Tathra, destroying at least 69 homes and damaging 39 more.
Catastrophe modeling firm AIR Worldwide said Marcus, the strongest tropical cyclone in 30 years, struck NT's capital as a category 2 storm, bringing flooding and winds in excess of 130 km/h – downing power lines and trees, damaging homes and buildings, and leaving 20,000 homes without electricity.
According to the Insurance Council of Australia (ICA), insurance claims have climbed to more 1,800, with most claims were for minor issues such as broken windows or damage to vehicles from debris.
"Insurers have had assessment teams in Darwin since the weekend, assessing claims and delivering assistance to their customers," ICA spokesman Campbell Fuller said.
The growing damage bill comes as the Northern Territory government announced that it will provide immediate cash payouts of $250 for some 6,000 households still without electricity due to the category 2 storm, AAP reported.
The financial assistance will be provided through the jointly funded Commonwealth-State Natural Disaster Relief and Recovery Arrangements.
"We have now opened five relief centres for residents to apply for immediate payments if they are still without power," Chief Minister Michael Gunner told the news agency, adding that further assistance would be considered once damage assessments and cost estimates have become available in coming days.
Meanwhile, ICA said it was still too early to determine the insurance bill from the Tathra bushfire, as most property owners were still unable to return to their homes, see the extent of damages, and lodge claims, ABC reported.
"Insurers are only just starting to reach the worst-affected areas and are reporting widespread destruction of properties, but the final numbers won't be known for several days," Fuller said. "Insurers are very much waiting on householders to lodge claims so they can get the claims process moving. But once those claims are lodged insurers will follow with response teams and assessors and those assessors will look at how best to help customers."
According to the ABC report, some residents were allowed to return to their properties after initial air quality testing results showed it is generally safe. Authorities also ran buses of residents through the town to review the damage to their properties.
Some properties, meanwhile, would be subjected to further testing for asbestos contamination and would be fenced off.
Euan Ferguson, recovery coordinator, said they need to ensure that the area is safe before residents could return.
"It's well known that asbestos dust, which arises after asbestos is burned, is very mobile and can get into the atmosphere," Ferguson told ABC. "It can get into the lungs and cause fatal diseases."
Related stories: