WEEKLY WRAP: NIBA welcomes tax review initiative | Insurance Business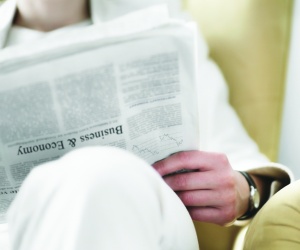 NIBA welcomes tax review imitative
NIBA has welcomed a move by the state government of South Australia to review state taxes, including those for insurance.
South Australia's 11 per cent stamp duty on general insurance policies is levied after the 10 per cent GST, creating a tax-on-tax effect which NIBA CEO
Dallas Booth
warned could cause under-insurance issues.
"Insurance taxes directly affect the affordability of insurance. As such, they contribute directly to under-insurance and non-insurance across the community," Booth said.
"This is directly contrary to good social policy. Insurance is the main source of funds for restoration and recovery from natural and other disasters, and lack of comprehensive insurance cover results in real ongoing detriment to individuals, families and communities."
Booth noted that as the State Tax Review Discussion Paper pointed out and many previous reviews support, that taxes on insurance are among the least efficient taxes levied by Governments.
"Economic research has shown that replacing taxes like stamp duty with new or increased broader based taxes will provide a significant boost to GDP. The ACT
Government
has already gone down the reform path, gradually reducing stamp duty and committing to abolish it from July 1, 2016.
"We congratulate Premier Weatherill on his willingness to consider radical changes to the State's tax system," Booth said.
Massive breach at major US insurer affects 80 million customers
As many as 80 million current and former policyholders with one of the United States' largest health insurance companies have had their data compromised, it emerged last week.
Anthem Inc. announced a cyber breach into its computer system, revealing that hackers had gained access to affected consumers' names, birthdays, medical IDs, Social Security numbers, street addresses, e-mail addresses, employment information and income data.
No credit card information was stolen.
"We are still investigating to determine how many were impacted," said Anthem spokesperson Cindy Wakefield. "At this point we believe it was tens of millions."
According to a
USA Today
report, the hack was probably not intended to steal medical information.
"The personally identifiable information they got is a lot more valuable than the fact that I stubbed my toe yesterday and broke it," Tim Eades, CEO of California computer security firm vArmour, told the news service.
In the aftermath of the hack, the health insurer faces potential class-action lawsuits in Alabama and California alleging Anthem did not adequately protect the data that was exposed.
Specifically, the two Anthem customers that filed the lawsuit say the insurer did not appropriately encrypt customer data, and in so doing, accepted money from policyholders who believed Anthem would take "sufficient measures" to protect personal information.
"It appears that Anthem's security system did not involve encrypting Social Security numbers and birth dates—two of the most valuable pieces of information a thief can have," said a complaint filed on behalf of California plaintiff Susan Morris.
The two lawsuits could eventually be merged and attract other complaints for a widespread class-action lawsuit, a Fortune.com report said.
The cyber-attack is now being probed by several US states for possible ties to China. California's Department of Insurance is also reviewing Anthem's response to the data breach.
New boss for NZ broker agency​
Toni Ferrier, former general manager – Business Solutions & Earthquake Response of Lumley, has joined the Crombie Lockwood group to oversee and expand the company's Lloyd's agency Offshore Market Placements Ltd (OMPL).
Ferrier takes on the role following former manager Andrew Beaton's departure to head up Dual New Zealand's new property division.
The appointment, which will take effect from Monday 16 February, will stave off rumours circulating that Crombie Lockwood was to wind up OMPL and switch to parent company Arthur J Gallagher's existing worldwide program.
In a statement released yesterday, the company said OMPL now "has the opportunity to capitalise on new parent Arthur J Gallagher's very long-established Lloyd's presence."
Ferrier's departure from Lumley in November came about after an executive reshuffle prompted by the merger with
IAG
.
Described as a 'senior leader with experience across business division turnarounds, restructures and 'jump starts' to deliver improvements in profitability and staff engagement', Ferrier's initial focus will be on OMPL.
Crombie Lockwood CEO Carl O'Shea said he welcomed Ferrier's 'fresh perspective.'
"Toni brings a fresh perspective to our business as a whole and to OMPL in particular," he said.
"Being big and being good is no excuse to sit on your hands. Toni will help us keep looking afresh at our business and our clients' needs."