"We're not dropping the ball": ICA on code of practice rollout delay | Insurance Business Australia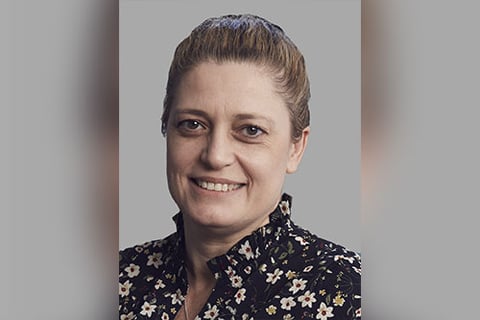 The Insurance Council of Australia (ICA) will allow insurers to delay the implementation of the new 2020 General Insurance Code of Practice due to the "unparalleled" impact the pandemic has had on insurers.
The new Code of Practice places greater emphasis on identifying and supporting vulnerable customers, such as those experiencing financial hardship and domestic violence. But the ICA's CEO, Rob Whelan, says insurers' resources have been stretched due to the pandemic and natural disaster recovery efforts.
"The new Code of Practice is not a quick fix. It is an important step forward for the Australian insurance industry and we want to implement it correctly," he said.
"Like most businesses, insurers are deeply affected by the pandemic. They need to concentrate on providing urgent services to their customers. The industry's focus is on ensuring their resources are harnessed to help all customers, including those who are experiencing financial hardship, vulnerability and family violence during the COVID-19 pandemic and post-natural disasters."
Insurers will fast-track their support for customers who are experiencing vulnerability, including financial hardship. Insurers will bring forward by six months (to July 01, 2020) or earlier where possible, key consumer provisions in Parts 9 (Supporting customers experiencing vulnerability) and 10 (Financial hardship) of the new Code.
At present, insurers are handling the impact of the deadly virus on top of more than $4.6 billion and 242,000 claims from the 2019-2020 natural disaster season. The ICA says the extension enables Code signatories to focus on essential services for their customers. However, the 2014 Code of Practice remains in force.
"Originally, the whole code was going to be released and up and running by Jan 01, 2021, but, unfortunately, with the situation that everyone is in at the moment because of the extra workload coming through from COVID-19 and also the fact that we had the astronomically large natural disaster season, it's just very hard to be able to implement this code in the right manner," said Juliana Roadley (pictured), external communications manager for the ICA.
As, according to Roadley, the new Code is such a large piece of work, the ICA wants to ensure it is rolled out and implemented properly to ensure the full support of customers and the sector.
"Because it's such a big piece of work, no-one wants to rush it and doing that does not really abide by all of the true principles of the code," she explained. "We want to be transparent, we want to have fairness."
"What [the board] recognised was that during the pandemic several elements of the code could be fast tracked to help vulnerable customers," she said.
"There's also the need to train insurers and brokers on how to identify and manage vulnerable customers, which has presented its own challenges because of social distancing.
"Government-imposed social distancing and isolation measures meant signatories would not have been able to implement mandatory face-to-face or group training requirements of the family violence policy by 2021. Many signatories were deeply concerned that they would not have the capacity to meet the new Code requirements at this time," Roadley said.
These changes to emphasise providing support to clients, especially those at risk or who are vulnerable, is a stark contrast to what many accused the insurance industry of being 50-years ago, when a customer was just seen as someone who was buying a one size fits all product.
"The code of practise has gone through a series of improvements to make sure it meets or exceeds expectation, continuing to understand that a customer is a person and has to be treated fairly – if they've got concerns, you've got to make sure that we're actually meeting those concerns," Roadley added.
Roadley offered assurances that just because the ICA has allowed a delay to the implementation of the new code, it doesn't mean it's neglecting customers.
"… it doesn't mean that we're going to drop the ball on supporting customers because we've still got the prior code in place… and insurers are committed to fast-tracking Parts 9 and 10 and having all their systems and procedures in place so the remained of the code can be implemented by July 2021," Roadley said.