"What a time to launch a business!" | Insurance Business Australia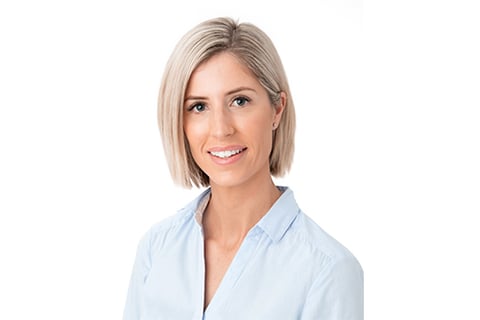 There may still be three and a half months left, but it's fair to say this year has been all about the coronavirus pandemic and the havoc it continues to wreak on so many. For Lizzie Nelson (pictured), 2020 has also been the year she decided to turn her passion for insurance broking into a business of her own.
Talking to Insurance Business, the founding director of Queensland-based Evolution Insurance Services recalls having learned "many incredible things" during the span of her 17-year broking career. In Nelson's view, the work of a broker is such a privilege, herself having become an integral part of clients' businesses over the years.
Commenting on the current circumstances, the Insurance Mentor alumnus noted: "Clients are undoubtedly feeling unsure and are consistently having to face the unknown, and to have the opportunity to support them is absolutely a privilege, and one that we take great pride in.
"There are incredible brokers within our industry doing exceptional work, supporting their clients wholeheartedly through this challenging time. At the end of the day this reinforces the role of an insurance broker and the advocacy role that brokers play."
Nelson's Evolution Insurance Services came to life last month, with her camp opting to be a corporate authorised representative (CAR) of Insurance Advisernet Australia after speaking with various AR groups – a wise choice that Nelson said they are extremely happy with, given their access to systems and programmes, the education opportunities and business functions assistance provided to them, as well as Insurance Advisernet's tight-knit community of CARs.
Prior to setting up the insurance advisory business, Nelson said they had years of ideas, strategies, and ideologies "floating around" that needed to be formalised. It was only after they'd established who they were and what their core beliefs were, as well as how they planned to deliver, that Nelson's team went on their AR group hunt.
As for the timing of Evolution Insurance Services' birth, the founding director told Insurance Business: "What a time to launch a business! Without a doubt launching a new business, any business, has its unknowns and so many variables to consider. Then throwing in some pretty serious extenuating circumstances, such as a global health and economic crisis, we found ourselves considering so many other possible realities that may materialise.
"What we found throughout our planning and strategising though is that, if anything, the current crisis further solidifies the need for all individuals to seek out reassurance, understanding, and support from their allied team of professionals. We know the service offered by good brokers is incredibly important, and this is true now more than ever."
In terms of priorities, Evolution Insurance Services has a couple – delivering on the promise to help clients' businesses evolve through expert risk advice and strategic solutions, and continuing to grow relationships with insurer partners for the benefit of clients.